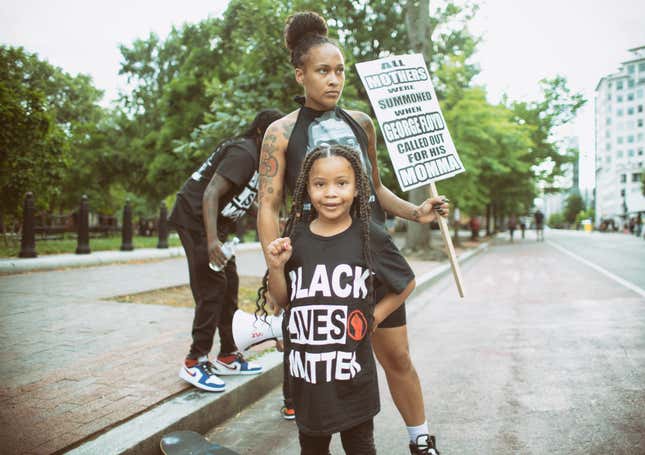 A Georgia school district is being sued by a group of students for what they are calling a discriminatory dress code. According to the suit filed in U.S. District Court, students in Effingham County, Georgia say they were not allowed to wear Black Lives Matter t-shirts to school and school-sponsored events, even though their white classmates wear Confederate flag-embellished clothing on the regular.

Small Town Horror Story: The Vietnam Veteran Who Refused To Leave A Man Behind
The lawsuit was filed by three unnamed Black students who currently attend high school in Effingham County. In the suit, one of the teens claims she was not allowed to attend a high school football game because she was wearing a Black Lives Matter shirt. The teens are represented by a parent of one of the students.
But the Effingham County school district is doubling down and defending its stance against Black Lives Matter clothing, saying it's in line with their district policy which prohibits students from wearing items of clothing that "may contribute to disruption." But the students involved in the suit are calling BS, saying the district's one-sided enforcement of the rules violates Black students' civil rights and is a "deliberate indifference to acts of racial animosity."
School superintendent Yancy Ford said in a statement, "neither the School District nor other named defendants have been served with the lawsuit at this time. Once we have been served, a response to the allegations will be filed in accordance with the rules and procedures of the court."
Effingham County is made up of rural and suburban communities located 30 miles west of Savannah and includes nearly 65,000 people. The school district is comprised of 13 schools: eight elementary schools, three middle schools, two high schools and two learning centers. Effingham County Public Schools' student body is over 70 percent white, 15 percent Black, 8 percent Hispanic/Latino and 5 percent multiracial.