Former Attorney General Eric Holder blasted FBI Director James Comey's handling of the investigation into Hillary Clinton's use of a private email server.
"I fear he has unintentionally and negatively affected public trust in both the Justice Department and the FBI," Holder wrote in an op-ed in the Washington Post published late Sunday. "And he has allowed—again without improper motive—misinformation to be spread by partisans with less pure intentions."
Holder noted that Comey violated a long-standing policy between the Department of Justice and the FBI when he informed members of Congress that new emails related to the Clinton investigation had been discovered during another investigation. The new Clinton emails were found as the FBI was investigating Anthony Weiner, the estranged husband of top Clinton aide Huma Abedin, regarding an alleged inappropriate relationship with a 15-year-old North Carolina girl.
In July the FBI closed its investigation into Clinton after it found that there was no evidence to charge her with a crime. Holder noted that Comey released information of the newly discovered emails with less than two weeks before the presidential election, even though the FBI director said that the new emails were unlikely to yield significant developments.
"That decision was incorrect. It violated long-standing Justice Department policies and tradition," Holder wrote.
G/O Media may get a commission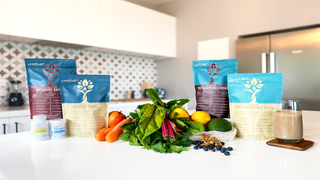 "It is up to the director to correct his mistake—not for the sake of a political candidate or campaign, but in order to protect our system of justice and best serve the American people."
NBC News notes that Senate Minority Leader Harry Reid flat out accused the FBI director of a "clear double standard" that may have violated federal law, and Tennessee Rep. Steve Cohen has called for Comey to resign.
Read more at NBC News and the Washington Post.