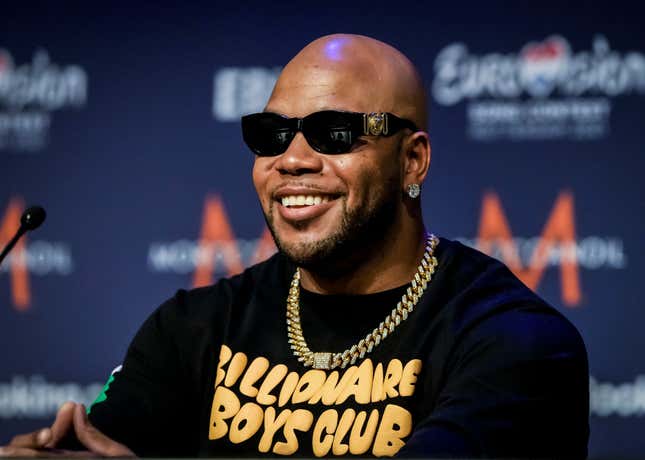 The six-year-old son of rapper Flo Rida is still recovering in a hospital after falling from a fifth-story window of a New Jersey apartment complex.
Making Love Songs: The Story Behind Method Man's "All I Need"
According to People, the child was injured after landing on a patch of concrete earlier this month. The "Low" rapper recently gave an update on his son's condition in a post to his Instagram stories on Thursday, saying:
"Great day, thank you to everyone who reached out with their concerns and prayers for my son. He is getting the best medical care and miraculously survived a tragic fall. I ask for your continued prayers as he undergoes rehabilitation but I would appreciate that this remain a private matter."
As a result of the fall the mother of the rapper's son, Alexis Adams, has since filed a lawsuit against the management company in charge of the complex, citing hazardous conditions and negligence. Per court documents obtained by People, the attorney for Adams alleges that it is the manager's fault for "not installing proper window guards and in turn maintaining the building in a negligent, careless and reckless manner creating foreseeable and dangerous conditions."

In a statement to News 12 New Jersy, Adams said: "As a single mom to a special needs child, this feels like a nightmare. My heart is broken into a million pieces. I am devastated, angry and struggling to come to terms with the fact that my only child has suffered severe injuries due to the willful negligence of our landlord and others involved In failing to take necessary safety measures."
Additionally, medical professionals have given their prognosis for the child and have said that they foresee that "in the future[he] will be disabled and not be able to perform his usual functions." They also say that he "has been and in the future will be caused great pain and suffering, to his great loss and damage and will in the future suffer great physical and mental pain and suffering."
The Root sends it prayers for speedy healing for the child, Flo Rida, Adams and everyone who knows and loves them.