An Ormond Beach, Fla., 18-year-old was arrested earlier this week after pulling a shotgun on an older woman on a local road while shouting racist taunts at her, the Daytona Beach, Fla., Police Department confirmed.
William Ramey was pulled over by police around noon Monday and told police that he was not having a good day and that he almost had to shoot a "coon" at the bank, according to the police report, the Orlando Sentinel reports.
Poor thing. Just awful.
It all started when Ramey reportedly pulled out in front of a van that 48-year-old Antoinette Saintvil was driving and then slammed on his brakes, Saintvil and her passenger, 23-year-old Salnave Guillaume, told police.
Another witness told police that Saintvil and Guillaume got out of their vehicle and started shouting at Ramey, who then got out of his truck and called Saintvil a racial slur and pointed a gun at her and Guillaume, threatening to shoot them. The pair drove to a gas station to call 911 while Ramey drove away.
Police later found two guns, alcohol and about 3 grams of marijuana inside Ramey's truck. He was arrested on charges of aggravated assault with a deadly weapon and possession of marijuana, police said.
G/O Media may get a commission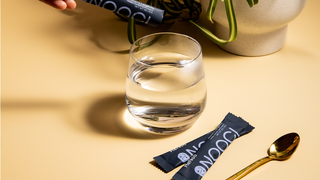 Ramey was taken into custody but has since been released.
Read more at the Orlando Sentinel.