Bakari Henderson was only 22 years old when he died on the Greek Island of Zakynthos in what his parents believe was a racially motivated murder.

The recent University of Arizona graduate was an avid traveler and went to the southern-European nation in July to shoot photos for a clothing line he had started.
As previously reported by The Root, while at a bar one night, Henderson was jumped by at least 10 men and was beaten to death, reportedly over a "selfie."
His parents, Jill and Phil Henderson, are still fighting to have justice served in his senseless death.
G/O Media may get a commission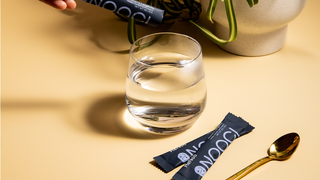 "I just miss hearing from him. I have a distinct phone ring for everyone in the family ... I miss hearing that ring," Jill Henderson said, according to USA Today. She noted that her son was an always positive entrepreneur and that he earned a full ride to Arizona.
USA Today reports that his parents are going to Tucson, Ariz., for a candlelight vigil for Henderson this Friday. They also plan to go to Washington, D.C., next week to make some headway with what so far has been a lack of help from federal authorities.
"It feels like it's very low priority on most people's radar, and that's frustrating, because as I've been telling them in our email strings, a U.S. citizen was murdered abroad," said Jill Henderson. "It should be of concern to my government."
Security-camera video from July 8 shows the suspects beating Bakari Henderson even after he was unconscious. He later died at a hospital.
About a week after the beating, nine people ages 18 to 34 were arrested and charged with his death. Seven of the suspects are Serbian, one is a British national of Serbian descent and one is Greek. Most of the suspects have been in jail since July.
According to reports, Henderson's parents are working with four lawyers and check on the case every day. They say they plan to attend the trial in Greece.
"I just want them to do the maximum for the crime," Jill Henderson said.
The Hendersons said that they believe the fight was motivated by both nationality and race and that their son was targeted because he was black. He was the only black man in his group.
"We can't be positive, but my gut tells me that it started as probably an American incident that escalated into a racial issue," she said.
Read more at USA Today.