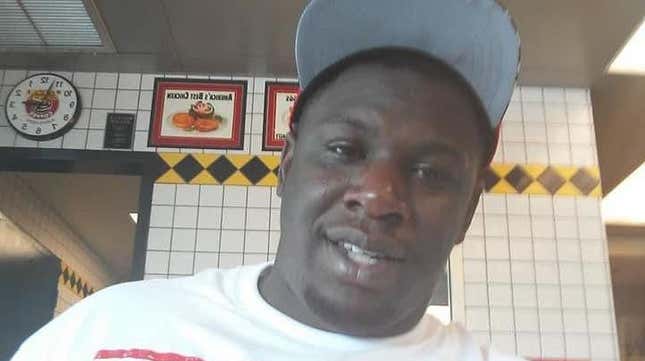 The family of Jawan Dallas, an Alabama man who died after being tased by a police officer, is demanding to see body camera footage of the incident. According to the family's lawyer, they believe Dallas was arrested by mistake.

Small Town Horror Story: The Killing of Aiyana Mo-Nay Stanley-Jones
On Sunday (July 2), authorities stated that Mobile police officers responded to an alleged residential burglary in progress at a mobile home park around 9:45 p.m. A July 4 news release said that officers found two men "at the scene" and that Dallas tried to flee during an attempt to be identified.
Police claimed that 36-year-old Dallas "physically resisted" when officers tried to arrest him. An officer tased him to "gain compliance" but claimed the initial stun "failed to have any effect." Authorities said that Dallas "attempted to grab" the Taser from the cop and once the officer took it back tased Dallas.
"Following standard protocol, medical personnel were called to the scene to evaluate," police said. Dallas was transported to a local hospital after the episode where he was pronounced dead. The news release also stated: "We are currently awaiting several reports as a part of this investigation to assist with determining the exact cause of death."
However, national civil rights lawyer Harry Daniels who is representing Dallas' family, said during a news conference Thursday that Dallas was actually an "innocent bystander" in all of this. In addition, Daniels stated that several eyewitnesses had told his firm Dallas was "nowhere near an alleged burglary." He asserted that Dallas was around 200 yards away from the incident when police arrived.
Daniels shared that Dallas' family submitted a request to view body camera footage of the ordeal with Mobile's mayor, chief of staff, city clerk and city attorney on Thursday. Dallas' mother, Christine Dallas, said: "My son shouldn't have left here this way. If he was sick, or something, I can understand it, but for him to be tased to death, beat or whatever – is not right."
Mobile Police Cpl. Katrina H. Frazier shared that the officers involved have been placed on administrative leave and the investigation remains active.