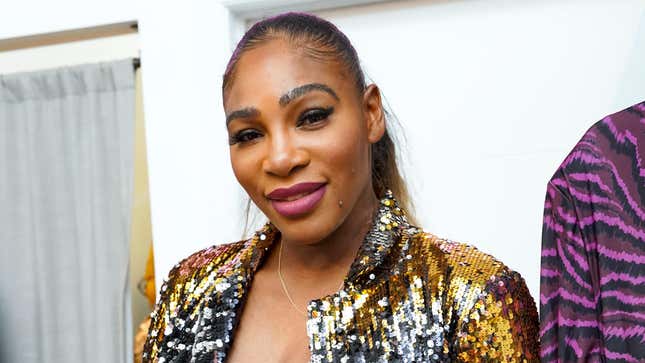 The tennis season may not resume until January, but Serena Williams is keeping busy (as usual), now partnering with Verizon Media to present "Everybody, Every Body," a shoppable video series featuring the latest releases from her S by Serena Autumn/Winter 2020 collection.
According to a release, the series, which features videos embedded with clickable content powered by Verizon Media's new shoppable video format, debuted Thursday on Yahoo Shopping and "aims to empower viewers to embrace diversity, size acceptance and inclusivity."
"While we all have different bodies, personalities and backgrounds, we can all feel confident, bold and fierce when wearing clothing that we love and feel great in," said Williams, who is chairwoman of Verizon Media's global advisory board and hosts the first video. "[A]s we continue this series in partnership with Verizon Media, we hope to reach and inspire even more people by championing their greatness and encouraging them to be seen and be heard," she adds.
Airing through February 2020, the instantly shoppable content will include picks curated by Williams herself, Even better: "Consumers will also be able to shop the collection on Yahoo Shopping and Yahoo Lifestyle and can use the code YAHOO15 for a discount on purchases," says the release.
"We're proud to partner with Serena and bring her powerhouse S by Serena collection to our consumers, to create a seamless content to commerce experience," said Guru Gowrappan, CEO of Verizon Media.
The Glow Up tip: You can view "Everybody, Every Body" and shop the S by Serena collection on shopping.yahoo.com.