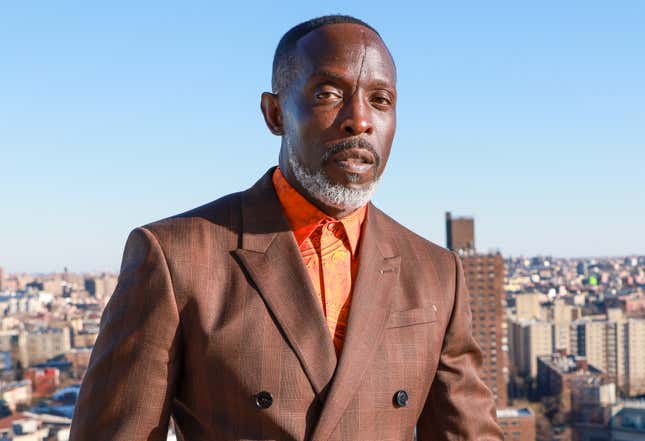 The case surrounding the heartbreaking death of actor Michael K. Williams has reached its end. According to NBC News, on Tuesday, Carlos Macci, one of the men arrested on drug trafficking charges in connection with Williams' death was sentenced to two and a half years in prison. He received "30 months in prison, plus three years of supervised release, with the first year in an inpatient drug treatment facility."
Tackling A Black Maternal Health Crisis & Embracing Reproductive Justice | The Root Institute
"I would like to say, your honor, I'm sorry for what has happened," the 72-year-old Macci said in court before the sentence was announced.
Williams, who was best known for his memorable portrayal of Omar on The Wire, died in September 2021 after overdosing on heroin laced with fentanyl. The day before his death, the actor bought the heroin from someone working with Macci. Prosecutors stated that Macci and the three other men sold the bad batch of drugs even after Williams' death became public knowledge.
"Today was a sad day. There are no winners here," Williams' nephew, Dominic Dupont, said outside the courtroom after the sentence.
Ahead of the sentencing, David Simon, creator of The Wire and a close friend of Williams, wrote a three-page letter asking the judge for leniency for Macci, noting that the actor would not want him to spend his final years in prison/
"No possible good can come from incarcerating a (72-year-old) soul, largely illiterate, who has himself struggled with a lifetime of addiction and who has not engaged in street-level sales of narcotics with ambitions of success and profit but rather as someone caught up in the diaspora of addiction himself," Simon wrote.
"Michael would look at Mr. Macci and hope against hope that this moment in which he finds himself might prove redemptive, that his remaining years might amount to something more, and that by the grace of love and leniency, something humane and worthy might be rescued from the tragedy," he continued.
U.S. District Judge Ronnie Abrams agreed that it wasn't "in the interest of justice to give Macci a lengthy prison term," but she did comment on the danger of fentanyl and the fact that Macci and the others kept selling their drugs despite "knowing their product just killed a man." Abrams told Macci that his choices "not only cost Mr. Williams his life, but it's costing you your freedom."