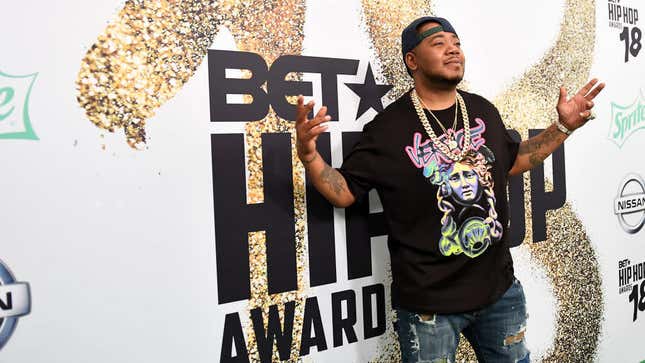 Twista may be the fastest-rapping MC in the world, but how good is he with his hands? His sign-language interpretive hands, that is.

Comedian London Hughes Talks New Book, Parents Watching Her Very Sexual Comedy, & Beyoncé
Probably not half as good as Amber Galloway Gallego, the sign language interpreter hired to bring Twista's show to life for fans who are deaf or otherwise hearing-impaired.
At a concert Saturday in Charlotte, N.C., Galloway Gallego showed some real rap battle skills, Time reports, and stole the show by expertly keeping up with the rapper who once clocked in with Guinness World Records at an astounding 280 words per minute.
Check out Twista's tweet below to see Galloway Gallego's skills for yourself:
As NBC News reports, Galloway Gallego is hardly new to this:
She is famous for her interpretation of music, performing for other artists like Lady Gaga, the Black Keys and Cher.

In 2013, Galloway Gallego went viral for her performance with Kendrick Lamar at Lollapalooza, and in 2014, Vibe magazine called her the "Jay-Z of Hip-Hop Sign Language."
Galloway Gallego, who, according to the NBC report, is herself hard of hearing, is a certified American Sign Language interpreter on a mission: equal access to entertainment venues for people who are hearing-impaired.
Explaining to NBC that too many public entertainment spaces don't offer interpretative services, Galloway Gallego told the news site:
"I want my legacy to be that in the entertainment field that deaf people don't have to fight for access, that we will pave the road to having people access to all things entertainment."