Let me preface all of this by saying that I am a diehard Los Angeles Lakers fan. The Clippers will always be the JV squad in this city, and everyone knows it. It doesn't matter how close they get to winning a championship or how bad a season the Lakers are having—this city rides for the Lakers, and I am a product and a reflection of my city.
Still, we have a loyalty to all California home teams except the Chargers, the Rams and the Sacramento Kings. Fuck those guys—but everyone else? They get that California love. So when we first heard that Doc Rivers was coming to Los Angeles to rescue the Clippers in 2013, we were for the most part ecstatic, because it meant that every basketball game in our city was going to be lit.
We were right to be excited: The Clippers finished the 2013-2014 season ranked No. 1 in the Western Conference with a record of 57 wins and 25 losses. They would go on to beat the Golden State Warriors in the first round of the Western Conference championship but lose in the semifinals to the Oklahoma City Thunder, another team full of young upstarts ready to make their mark.
In his second season with the Clippers, Rivers led the team into second place in the Western Conference, with a 56-26 record overall. They eliminated the reigning champion San Antonio Spurs in the first round of the Western Conference championship but lost to the Houston Rockets in the semifinals.
This is starting to sound repetitive, isn't it? That's because it is.
The 2015-2016 Clippers finished fourth in the Western Conference and lost the first round of the championship to the Portland Trailblazers. Last season they finished fourth in the conference again and lost to the Utah Jazz in the first round.
G/O Media may get a commission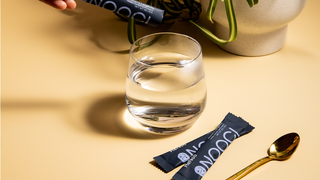 All of these premature eliminations in division championship games has made Doc Rivers into the guy who promises you a good time but then fizzles out before he can deliver it.
He has not been able to elevate this team above their junior varsity status the way everyone thought he would, and with each successive loss—be it a game or a player—it becomes clear that it's time for Rivers to go as both a president and a coach. His decisions in both capacities have been questionable at best, and destructive at worst.
Last week, Chris Paul was willingly traded to Houston in a deal that gives the Clippers Patrick Beverley, Lou Williams, Sam Dekker, Montrezl Harrell, Darrun Hilliard, DeAndre Liggins, Kyle Wiltjer, a protected first-round pick next year and cash considerations.
I heard rumors that when the Knicks offered to trade Carmelo Anthony to the Clippers in exchange for some combination of Austin Rivers, Jamal Crawford and J.J. Redick, Doc was not interested in any deal that would move his son off the Clippers. If that is true, it just adds to the disappointment in what was supposed to be a world championship coach-team relationship, and it makes me look at Doc through different lenses.
The aforementioned deal never went through, and in the time since then, the Clippers roster has been thinned out like a bad hairline for which there is no quick comb-over solution.
And why the need to hold on to Austin Rivers? What, exactly, is he adding to the team? He's not a great basketball player (which brings to mind another theory I have about the performance of Duke players once they get in the league, but we'll save that for another day), and even the little improvement he has shown since joining the Clippers isn't enough to write home about.
To top it off, Austin Rivers has made no secret of the strained relationship he has with his father. In April 2016, he told ESPN:
He doesn't really share his life outside of basketball with me. He and I don't know each other like that. We know each other as strictly basketball. A lot of people on the outside don't understand that because people think we have a relationship like every other father and son. We just don't. That's because he's been gone my whole life, and that's fine.
Even with that, there are repeated reports that the team has expressed concern about Doc playing favorites with his son. From Austin's $11 million contract to the 28 minutes per game he's getting to the fact that he is often thrust forward as the spokesman for the team, it appears that Doc wants his son to be the face of the Clippers, and just ... nah, homey.
Doc, you are not going to be able to build a franchise on your son's weak-ass basketball skills, so I hope that's not the hill you die on in L.A.
Furthermore? The NBA court is not the place to work out your absentee-father guilt issues.
It's likely that the Clippers organization believes it's creating a situation within which it can rebuild itself with some off-season moves. The Clippers reached an agreement with Blake Griffin for a five-year, $173 million contract, but is it too little, too late?
As Sporting News' Sean Deveney points out, my Lakers are on a quiet come-up, making slick moves such as grabbing Lonzo Ball as the No. 2 pick in the draft and banking their coins to be in a position to afford a shot at big-money players like Paul George, LeBron James and Russell Westbrook.
Deveney wrote: "If there is to be a new super team lined up to challenge the Warriors in the next two years, it's most likely going to be the Lakers, even if they limp through another uninspiring season in 2017-18."
He is absolutely right. The roaring inferno that Rivers seemed to be building in the Clippers when he arrived in L.A. has dwindled down to a kindling, and it seems to be Rivers himself who is stomping out the last bit of spark that's left.