Passengers gave the Washington Post a chilling, heartbreaking account of the final moments of Carol I. Glover's life, describing how she slowly slid out of her train seat onto all fours and whispered two words to the person who rushed to her side: "Fan me."
Glover, who was a 61-year-old business analyst at a communications firm in Washington, D.C., would become the only fatality in the capital's Metro train incident on Monday that left several dozen passengers stranded in a "hot, smoke-filled Metro car" while firefighters scrambled to rescue them, according to the Post.
Jonathan Rogers, a passenger on the train, described how Glover wasn't frantic—she was too much in need of air to be demonstrative—but, rather, was murmuring, "I can't, I can't … ," the Post report described.
"It wasn't like she was demanding help," Rogers said. "She was too short of breath."
Two passengers administered CPR: One pumped Glover's chest, while another blew oxygen into her lungs. Another passenger picked up Glover like a baby and carried her to another part of the train in an effort to make conditions better for her. Glover was later rushed to a hospital, where she was pronounced dead.
G/O Media may get a commission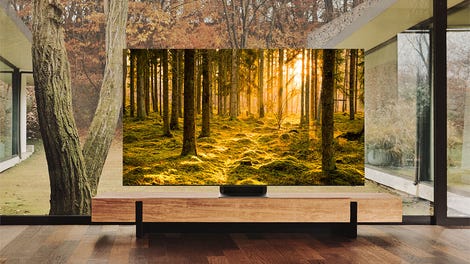 Up to 40% off
Samsung Smart TVs
"Of the 51 people who were taken to George Washington University Hospital, 45 had been released as of Tuesday night. Others were listed in fair condition," the Post reports.
City officials are still unclear about what caused the incident, and in an editorial, the Post expressed impatience with the city's reluctance to release a timeline delineating when the Fire Department was alerted to the catastrophe, how long it took respondents to arrive and what was done to evacuate the stranded passengers.