Danielle Belton, associate editor of The Root who created the blog The Black Snob, has been named managing editor of The Root, succeeding Lyne Pitts, the website announced Friday.
The Root, which calls itself "the premier news, opinion and culture site for African-American influencers," ranked second in monthly unique visitors for 2015 on a list of African American-oriented websites submitted by Journal-isms in January to the comScore, Inc. research organization.
"From pop culture to politics, Danielle has brought a fresh, insightful perspective to The Root's daily news coverage," Donna Byrd, vice president and publisher of The Root, said in a news release. "She has an ability to connect with our community on the issues that matter in an authentic, unapologetic voice."
At 38, Belton will be the youngest person to have held The Root's managing editor's job.
The Root was founded in 2008 by Henry Louis Gates Jr. and Donald Graham, then chairman and CEO of the Washington Post Co. Univision acquired The Root from Graham Holdings Co. in May 2015 but Gates, a professor and director of the Hutchins Center for African and African American Research at Harvard University, remains as chairman.
G/O Media may get a commission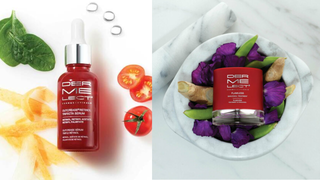 Save $19
Retinol Renewal Kit
The release continued, "Prior to joining The Root, Danielle served as the founder and editor of the award-winning pop culture-meets-politics blog The Black Snob. Under her leadership BlackSnob.com grew to over two million readers in less than two years. Danielle has written for The Daily Beast, Essence Magazine, The Guardian, The American Prospect, The Grio, Jezebel, NPR, and The Huffington Post among many others.
"Her work has garnered praise from across the media spectrum — 'A rare voice in punditry. She's a black feminist, but never strident or professional victim; she's personal, but not self-indulgent; she's educated, but not a snob… She's smart, funny and often delivers the last word in a world full of people trying to define issues,' said film and TV producer Reginald Hudlin.
Cintra Wilson, author [of] 'Colors Insulting to Nature,' called Belton 'a cultural Rosetta Stone for a racially bewildered country.' "
Belton, a St. Louis native, plans to move from Washington to New York. "In 2011 and 2012, Danielle worked on developing a late-night news show for BET Network ('Don't Sleep') featuring a former CNN anchor and current ABC News correspondent T.J. Holmes. She later served as head writer for the show, which was nominated for a NAACP Image Award in 2013. Danielle's television experience will be a valuable asset as The Root expands its video efforts in the months ahead. . . ."
"Journal-isms" also appears on The Root.
"Pitts joined The Root as interim managing editor in 2013 before taking on the post full-time. Pitts is a television news veteran who has held executive and senior production roles at both NBC News and CBS News, where she spent 23 years," the statement said. The wife of ABC correspondent Byron Pitts and a grandmother, Pitts is planning to retire from her full-time position, according to the release.
On Facebook, Pitts posted this message: "It's a bittersweet day. Nearly 3 years ago I was offered the opportunity to step far out of my comfort zone and move into the digital space as Managing Editor of The Root. It was terrifying, all-consuming, empowering and incredibly affirming. I learned that, at any age, it's possible to take on extraordinary challenges, learn things you never knew, push yourself beyond your limits and soar.
"I am grateful to all of my Root colleagues, past and present, who were patient, supportive, responsive and the most talented group of people I've ever encountered. We built, we grew and we moved to the top of the black media space. Today is my last day. It's time for a break. Time to do a bit less than 24/7, to enjoy my adorable grandbabies, read, travel, exercise, pick and choose a few projects and just live! I can't wait."
Belton said in The Root's statement, "Over the past eight years The Root has established a trust and bond with the African-American community that is very personal to us. Our mission is to be a place where our community can look to not only for news, but where they can see their voices reflected.
"We will continue to put it all out on the table, digging beyond the headlines to provide context around the stories that concern us, move us, and entertain us. I am excited to begin this new journey with my talented colleagues as we look to building on the incredible foundation laid by Lyne, Donna and many others."
Belton follows Lynette Clemetson, Danyel Smith, Joel Dreyfuss, Sheryl Huggins Solomon and Pitts in the job.
Native Journalists Blast Poll on 'Redskins' Name
The Native American Journalists Association said Friday that it "expresses concern and disappointment about the May 19, 2016, Washington Post story 'New poll finds 9 in 10 Native Americans aren't offended by R******* name.'
"Not only does the reporting fail to pass the test of accurate and ethical reporting, it also attempts to legitimize a defined racial slur and is an egregious example of creating the news rather than simply reporting it," the statement said, indicating it was also speaking for Unity: Journalists for Diversity, a coalition including the Asian American Journalists Association and the National Lesbian & Gay Journalists Association.
"Accuracy is the foundation of good journalism. However, the methodology used to conduct this poll was fundamentally flawed and as a result, its data set and all conclusions reached are inherently inaccurate and misleading," NAJA continued.
"The poll — sponsored and funded by the Post — is flawed in its methodology. It relies completely on 'self-identified' Native American respondents in its sampling. It is a known and commonly debated issue in Indian Country that 'self-identity' is not a reliable indicator of indigenous tribal ancestry.
"There are numerous available examples of statistical data sets, including the U.S. Census, that are skewed by non-Native individuals claiming to be Native American based on personal belief rather than verifiable citizenship with a tribal nation, or verifiable lineage from a tribal citizen.
"The Post even admits it is difficult to survey Native Americans but ignored those challenges to get an opinion on 'R*******' despite the obvious conflict-of-interest the Post has in covering the team as it is a key part of its coverage and business model. The Post survey also cites the U.S. Census as a guide to surveying Native Americans which the bureau has admitted is problematic.
"Only 44 percent of the individuals interviewed claimed to be tribal citizens — the remaining 56 percent claimed to be Native American but were not tribal citizens. In other words, more than half of those interviewed were likely not Native American. . . ."
Paul Farhi, Washington Post: Some in the news media are still offended by Redskins name, even if Indians aren't
Johnnie Jae, Native News Online: Why is this still a thing?: The Washington Post releases new R*dskins poll
Simon Moya-Smith, Indian Country Today Media Network: Washington Post Finds 500 People Who Don't Find R-Word Offensive; Half Say They Are Enrolled Tribal Members
Clarence Page, Chicago Tribune: What's in a team's name? How about a slur?
Sara Shepherd, Lawrence (Kan.) Journal-World: Haskell faculty, students call Washington Redskins poll results 'crazy'
Michael Smith, ESPN: 'Who are you to tell Native Americans what to be offended by?' (video)
Dan Steinberg, Washington Post: In complex Redskins name debate, poll should give both sides pause
Theresa Vargas, Washington Post: For Native American activists, a new Post poll on Redskins name won't end their fight
Reporters' Win in Ferguson Came at a Cost
"St. Louis County authorities finally agreed on Thursday to drop charges they filed against Washington Post reporter Wesley Lowery and me in connection with our unlawful arrests in Ferguson on Aug. 13, 2014," Ryan J. Reilly wrote for the Huffington Post. "In exchange, we've agreed not to sue the Missouri county for the illegal conduct of its police officers.
"The deal is a win for me and Wes, as well as our employers. But it doesn't quite feel like one.
"The ordinance violation charges that had been pending against us in St. Louis County Municipal Court since August 2015 — one for 'trespassing' in a McDonald's where we were customers and the other for 'interference' with the duties of the police officers who forcefully took us into custody — should never have been brought.
"Yet had I been the one paying the legal bills instead of The Huffington Post's parent company (thanks, AOL!), I may have been forced to give up and cop a plea a long time ago. We had enormous advantages in this case. Not everyone arrested on a municipal ordinance violation has the U.S. president and attorney general speak out on their behalf. Still, dealing with this bogus case has been frustrating, infuriating and time-consuming.
"It's only because Wesley and I have the resources of large companies at our disposal that it hasn't come with a huge personal monetary cost. . . ."
Niraj Chokshi, Washington Post: Ferguson-related charges dropped against Washington Post and Huffington Post reporters
Activist Calls Story on Jail Death Irresponsible
"Houston activists do not believe the in-custody jail death of a woman this month in Walker County was caused by official wrongdoing and do not think the incident can be compared to last year's Sandra Bland case," Cindy George reported Friday for the Houston Chronicle. "Symone Marshall, 22, died May 10 while she was an inmate at the Walker County jail in Huntsville. She had been there for two weeks following an April 26 arrest in the aftermath of a car accident where authorities said they found drugs.
"Questions had been raised this week in national news reports and on social media about the circumstances of Marshall's death. An online fundraiser to cover funeral expenses for the single mother of a young daughter has exceeded its goal. . . ."
The story was first reported Tuesday by columnist Shaun King, a Black Lives Matter activist, in the Daily News in New York.
Community activist Quanell X "and Houston activists met Friday morning at the jail with [authorities] in a conversation described as 'transparent' in a news conference around 11 a.m. outside the jail," George's story continued.
" 'I don't believe that [the] Walker County Sheriff or his department did anything to cause the death of this young woman,' Quanell said. 'I don't believe she was physically abused. I don't believe she was mistreated. … This is a tragedy. This is a tragic case. There are other real deep circumstances surrounding the young woman that I don't want to go into here, but I would ask that we all pray for her family — we all pray for this young woman — and hopefully at some point we can use this young girl's life as a learning experience for many other young women who can perhaps be found in the same predicament.'
"The activist said he appreciated the media's interest in the case, but called the New York newspaper's reporting irresponsible and blamed the story for causing an undue uproar in a state where people have been abused in jails. . . ."
Rucks Russell reported Tuesday for KHOU-TV, "Officials say late last month, Marshall was involved in a single vehicle crash on I-45. They say responding paramedics who evaluated Marshall and her female passenger saw no signs of obvious injury and that both women refused further medical treatment.
"They were arrested and booked into the Walker County Jail on misdemeanor and felony charges of cocaine possession. Marshall was also charged with providing a false identification.
"The next day, the passenger posted her bond and was released but Marshall was unable to post her $5,000 bond and spent the next two weeks behind bars.
"Her sisters say they spoke with her several times and that she told them her head was hurting and she felt like blacking out. They claim they called the jail and demanded Symone be sent to the hospital.
" 'They told me she's seen the doctor at the jail,' said Marshall. 'I told them she needs to go to a real hospital' . . ."
Taryn Finley, HuffPost BlackVoices: Texas Woman Dies In Police Custody After Two Weeks Of 'Gross Negligence'
Clinton Scores on Press Freedom, but Don't Applaud
Democratic presidential front-runner Hillary Clinton scores better than Republican Donald Trump on press freedom issues, Joel Simon, executive director of the Committee to Protect Journalists, wrote on Friday for Columbia Journalism Review, though Democratic contender Bernie Sanders tops them both.
However, Simon wrote, "The fact that Clinton comes out ahead with a negative score strongly suggests the challenges ahead. President Obama campaigned on a promise to lead the 'most transparent' administration in American history but has failed to meet this commitment. Based on the candidates left in the race, there is a good chance the situation will get worse, not better, in the next administration. The question to be decided on Election Day is how much worse, and how quickly. . . ."
Latinos Back Hillary; Top Issues Are Jobs, Economy
"With less than six months to go before the presidential elections, Latinos overwhelmingly support Democratic frontrunner Hillary Clinton over presumptive Republican nominee Donald Trump, according to a Fox News Latino poll released on Friday," Andrew O'Reilly reported for Fox News Latino.
"The poll found that 62 percent of registered Latino voters would head to the ballot box for Clinton in November, while only 23 percent would support Trump on Election Day — a finding that many experts say is not surprising given the two candidates' differing stances on issues important to Latinos. . . ."
In addition, "The most important issue to Latinos when casting their vote for president isn't immigration. It turns out that, just like the rest of Americans, jobs and the economy are seen as the most critical topic," Rebekah Sager reported for Fox News Latino.
"According to a recent Fox News Latino poll, more than a third of the registered Latino voters surveyed indicated that the economy was the most important issue, with 34 percent. That was followed by education at 15 percent, national security and the military with 13 percent, immigration fourth at 12 percent and then health care at 8 percent. . . ."
Irina Aleksander, Vogue: Have Female Journalists Ended the Boys-on-the-Bus Era of Campaign Reporting?
Mary C. Curtis, Roll Call: A New American Motto: I Care About Me and Mine
Editorial, St. Louis Post-Dispatch: Sanders shows his leadership credentials, or lack thereof
Paul Farhi, Washington Post: 'Not an appropriate way for a presidential candidate to behave': Bezos fires back at Donald Trump
Lucius Gantt, Florida Courier: Yes, there could be a 'President Trump'
Shaun King, Daily News, New York: I want to buy a 'America Was Never Great' hat
Elizabeth Llorente, Fox News Latino: Obama more liked by Hispanics than Hillary Clinton, Fox News Latino poll shows
Elizabeth Llorente, Fox News Latino: 90% of Latino voters favor path to citizenship, Fox News Latino poll shows
Christopher Mele, New York Times: 'America Was Never Great' Hat Leads to Death Threats
Tony Norman, Pittsburgh Post-Gazette: We're living in Most Interesting political times
Andrew O'Reilly, Fox News Latino: Hispanics like Paul Ryan more than Donald Trump, Fox News Latino poll finds
Chuck Raasch, St. Louis Post-Dispatch: Trump does it again with Ferguson, calling city among world's most dangerous
Dante Ramos, Boston Globe: Hillary Clinton's UFO buffs and other obscure voting blocs
Rochelle Riley, Detroit Free Press: Trump has killed the GOP, but there's a silver lining
Albor Ruiz, Al Día, Philadelphia: The Deporter-In-Chief Strikes Again
Eugene Robinson, Washington Post: Sanders's scorched-earth campaign is a gift to Trump
Rick Sanchez, Fox News Latino: What's wrong with Donald Trump's moral compass? Everything!
Darren Sands, BuzzFeed: Warily, Black Republicans Start Reaching Out To Trump
Formerly Homeless Teen Is Sportscaster for a Day
"Yesterday, WCTV sportscaster Asher Wildman had trouble holding back the tears while telling the story about the community rallying around a local teen who was left homeless after his grandmother died," Kevin Eck reported Friday for TVSpy, referring to the CBS affiliate in Tallahassee, Fla.
"High school baseball player BJ Johnson went to live with his grandmother because his mother had a drug habit and his father had been sentenced to prison. When his grandmother died in 2015, Johnson was forced to live in her car for three months. He was taken in by an assistant coach at the high school and is set to attend college in the fall.
"Wildman did a story about Johnson on Monday. Yesterday, the WCTV sportscaster gave Johnson a tour of the Tallahassee CBS affiliate and surprised him with a congratulatory video from Atlanta Braves outfielder Mallex Smith, who went to the same high school as Johnson.
"Last night during the 6 p.m. newscast, Wildman gave Johnson a chance to live his dream of being a sportscaster. The video below picks up after Johnson read a story on-air. . . . "
Asher Wildman, WCTV-TV: Community rallies behind Rickards baseball player
Asher Wildman, WCTV-TV: This young baseball player has hit every curveball life throws his way
Reporter Arrested, Fired; Used Yard as Impromptu Latrine
"Shitcanned," Stephen Lemons reported Friday for Phoenix New Times, in one of many puns used around the world in reporting Jonathan Lowe's story.
"A local TV news outlet has fired one of its top reporters after he was arrested for public defecation. CBS 5 (KPHO) news director Dan Wilson confirmed to New Times via e-mail today that reporter Jonathan Lowe 'no longer works for the station.'
"When New Times wrote about the bizarre incident, which occurred while Lowe was on assignment, no other local news outlet had covered the arrest. Since then, the story has gone viral, with versions appearing online at national and international news sites including the New York Daily News, the Washington Times,TMZ.com, and the Daily Mail.
"(Not at the Arizona Republic, though. Sources tell New Times that the state's largest daily had a copy of the police report early on, but editors there turned up their noses at covering the story.) . . ."
Lemons reported Wednesday, "Goodyear Police arrested CBS 5 journo Jonathan Lowe Monday afternoon while he was on assignment, reporting on a former Arizona State University football player who allegedly sacrificed the family dog by putting him in a smoker in order to appease an angry God,"
"That doesn't begin to explain the kind of day Lowe was having, however.
" 'Lowe chose to use the front yard of a residence to relieve himself,' Goodyear Police Department spokeswoman Lisa Kutis tells New Times. 'An onlooker from across the street called it in to officers. They approached him, he said he'd had to relieve himself, and they arrested him.'
"Lowe was handcuffed and taken to the Goodyear Police station, where he was booked, cited, and released. Kutis says Lowe was cited under Goodyear code violation 11-1-30, 'public urination or defecation,' a Class 1 misdemeanor punishable by a fine of up to $2,500 or six months in jail.
"Yes, we know what you're thinking.
"Goodyear police haven't released the arrest report, but the department confirms that the citation was for defecation. Kutis says the arrest took place at about 3:10 p.m., and that at the time various media outlets had been 'in the neighborhood of the home where the dog incident took place.'
"News of Lowe's arrest was reported by TV news industry gossip site FTVLive.com, which published a photo of the reporter being taken away in handcuffs beneath the headline 'Cops Bust the Potty Reporter.' A subsequent article on the site claimed Lowe's arrest 'was the talk inside the Phoenix newsrooms' and that 'two competing stations had video of Lowe being lead [sic] away.'
"FTVLive.com writer Scott Jones asked, 'If the Mayor of Goodyear or Phoenix was arrested for pooping in public, would those stations have covered the story? So, why when a public figure like Lowe is arrested, did stations sit on the news?' . . ."
Christopher Brennan added Friday for the Daily News in New York, "An officer tasked with the job of tracking Lowe down said the suspect admitted to using the yard as an impromptu latrine.
" 'I know what you want to talk to me about. I've been feeling very sick and I've been stuck in this van all day,' he said, according to the report.
" 'Those people who called on me just wanted to start problems.'
"The woman who made the call about Lowe heeding nature's call said that he could have used her bathroom if he had knocked on her door. . . ."
Diversity Needed Among Content Distributors, Too
"Anyone troubled by the notion of bias at Facebook, including the conservative leaders who met with CEO Mark Zuckerberg on Wednesday, should also be upset by its lack of diversity and the homogeneous workforces of many tech companies," Meg Heckman, a lecturer in journalism at the University of New Hampshire, wrote Friday for the Daily Record in Parsippany, N.J.
"These cornerstones of the social web play significant roles in determining what is and isn't news. If the default worker is white, male, straight and liberal, that increases the risk that journalism's future will repeat the mistakes of its past. . . "
Heckman also wrote, "Facebook is more racially diverse than typical newsrooms: 55 percent of employees are white and 36 percent are Asian. Blacks, Hispanics and people who identify as mixed race make up the remaining 9 percent. Women, meanwhile, represent 32 percent of the total Facebook workforce. They fill just 16 percent of tech positions and represent 23 percent of senior leadership. Facebook staffers also show signs of leaning to the political left: They've been far more likely to support liberal candidates and causes, according to one analysis of campaign donations.
"Just like good journalists strive for fairness, good programmers follow professional standards, but neither can escape subtle personal biases. Take, for instance, when software used by Little League Baseball to write game stories attached a male pronoun to (female) pitcher Mo'Ne Davis. There's also evidence that programs used to screen resumes and loan applications may learn the biases of their creators. "When it comes to the modern information ecosystem, these subtleties matter more than ever before. We are, as the Nieman Lab's Joshua Benton wrote last year, awash in a 'wave' of distributed content — material created for platforms other than the news organization's website. SnapChat Discover, Apple News and Facebook's instant articles are just some of the ways news now finds it audience. "Groups like the National Association of Black Journalists, the Association of LGBT Journalists and the Journalism and Women Symposium (of which I'm a member) have worked for decades to diversify journalism. Yet the Facebook flap is a powerful reminder that pushing for change in newsrooms alone isn't enough. Diversity matters for both the organizations producing the content and the organizations helping it find an audience. . . ."
Kevin B. Blackistone, Washington Post: Baseball needs more diversity. So does the press box.
Steve Buttry, Columbia Journalism Review: The voiceless have a voice. A journalist's job is to amplify it.
Mădălina Ciobanu, journalism.co.uk: Diamond project to launch as media diversity monitoring initiative in the UK
Spike Lee, Boston Globe: Wake up, people, and embrace diversity
Aaron Morrison, mic.com: Exclusive: These Alums Want West Point to Have an Honest Conversation About Race
Carrie Wells, Baltimore Sun: Harvard president tells UMBC grads about growing divide between those with and without degrees
Short Takes
Starting Saturday, 26 students spend two weeks as working journalists supervised by New York Times editors and reporters at the New York Times Student Journalism Institute, held for the first time the CUNY Graduate School of Journalism in Manhattan. The institute runs until June 5 and includes students from both the National Association of Black Journalists and National Association of Hispanic Journalists for the first time. The group of reporters, photographers, designers, social media editors and others will cover Harlem, producing stories for their own website and the New York Times website. Two USC Annenberg students are participating.
"Race/Related," a twice-monthly newsletter on race that debuted in April, "has engaged with readers long ignored by The Times," Dean Baquet, New York Times executive editor, told Times staffers this week. In an update on recent initiatives, Baquet also said, "Fewer stories will be done just 'for the record.' In fact, fewer traditional news stories will be done overall. Stories will relax in tone. . . ."
"This month, scores of readers wrote to us, saying they had finally found clues" to missing branches in their family trees "in an unexpected place: an article published in The New York Times," Rachel L. Swarns and Sona Patel wrote Friday in the Times. "The story described the sale of 272 slaves in 1838. The men, women and children were owned by the nation's most prominent Jesuit priests. And they were sold — for about $3.3 million in today's dollars — to help the college now known as Georgetown University stay afloat. We asked readers to contact us if they suspected that their ancestors were among those slaves . . . . we were able to confirm the ancestry of several respondents. Here are their stories, edited and condensed for clarity. . . ."
"There are two things I learned during my star-turn as a 'celebrity' contestant on 'Jeopardy!' Jonathan Capehart wrote Thursday for the Washington Post. "One, if you're obsessed with crossword puzzles, you'll be fine. Two, that buzzer is a #*&$%! But the best part of the whole experience was playing for charity. And the charity I chose, Sasha Bruce Youthwork, serves some of the most vulnerable among us: homeless and at-risk youth. . . ." Capehart's second-place finish earned Sasha Bruce $14,800.
"I've long been fed up with having diversity treated almost like a sideshow at journalism conferences," Tracie Powell wrote Thursday foralldigitocracy.org. "You have your main panel, often featuring the top white men in the game, talking about audience reach, engagement and other business metrics. And then you have the usual, separate sideshow about reaching diverse audiences. No, no, no. People of color should be part of the main conversation to begin with." Powell declared, "No more participation on monolithic panels. I'll continue to talk to rooms full of white faces — somebody has to I guess. But from now on when it comes to diversity panels sans the diversity, I won't be sitting on or attending them. Period. . . ."
"Armed in America, a two-night primetime event that aired last week on PBS, presented nuanced perspectives of less-discussed aspects of the [gun] debate — religion and the militarization of police," Jill Goldsmith reportedWednesday for current.org. . . . Each film was followed by a town-hall program originating from the Northland megachurch in Longwood, Fla. Michel Martin, weekend host of NPR's All Things Considered, moderated both broadcasts, aiming to broaden the discussion beyond the views expressed in each film. . . ."
"Yes, the thought of male genitalia in girls' locker rooms — and vice versa — might be distressing to some," the Charlotte (N.C.) Observer editorialized on May 13. "But the battle for equality has always been in part about overcoming discomfort — with blacks sharing facilities, with gays sharing marriage — then realizing that it was not nearly so awful as some people imagined."
"Fewer than half of Americans know Puerto Ricans are U.S. citizens, a new poll shows," Nick Visser reported Thursday for HuffPost LatinoVoices. "The results reflect a stark reality about the nation's awareness of the Caribbean territory and the island's financial crisis. The Economist-YouGov survey of 2,000 U.S. citizens aged 18 and older, conducted from May 6 to 9, found just 43 percent of Americans knew the citizenship status of Puerto Ricans. And 41 percent said the island's residents were simply Puerto Rican, presumably assuming the territory is a sovereign country. . . ."
"The Minnesota chapter of the Society of Professional Journalists, joined by the Twin Cities Black Journalists and the Minnesota chapter of the Asian American Journalists Association, registered a complaint on Monday" over the treatment of Minnesota Public Radio reporter Mukhtar Ibrahim, Bob Collins wrote Wednesday for MPR. Ibrahim is a Somali-American who has been covering the trial of three Somali men accused of trying to join the ISIS terror group in Syria. He "has been singled out for different treatment than his white colleagues," Collins wrote.
The Thursday edition of "NBC Nightly News with Lester Holt" presented what NBC called "the first-ever interview with an American who fought with ISIS. (video) He's now in U.S. custody and cooperating with the federal government. NBC News's Richard Engel interviewed the New York City man, referred to as 'Mo.' . . . The interview can be seen at greater length Sunday night at 7 p/6c on 'On Assignment.' "
"Two months after joining Telemundo as its new EPV of Network News, Luis Fernández today announced a series of changes as part of a reorganization to make . . . the department more 'competitive,' " Veronica Villafañe reported Wednesday for her Media Moves site. "In an email sent in Spanish to staff, Fernández announced the departures of Sylvia Rosabal, SVP, Network News and Yolanda Zugasti, EP of 'Enfoque.' . . ."
Chauncy Glover, a reporter at KTRK-TV, the ABC-owned station in Houston, has won the 2016 Angelo B. Henderson Community Service Award from the National Association of Black Journalists, NABJ announced on Thursday. Glover founded the Chauncy Glover Project while working for WDIV-TV in Detroit. "The program is a hands-on mentoring initiative designed to help young men become positive adults," NABJ said.
"Even with all of its high quality content," the ESPN web site The Undefeated, covering the intersection of race, sports and culture, "still isn't perfect," Kellee Terrell wrote Tuesday, the day of its launch, for alldigitocracy.org. "It appears current coverage solely targets heterosexual black and Latino men ages 18-35. . . ."
"National Black Programming Consortium (NBPC), the Harlem-based national media arts organization bringing quality stories about the Black experience to the public airwaves and Internet, has won two National Endowment for the Arts (NEA) Art Works grants," [PDF] the consortium announced on May 12. "NBPC will be awarded a total of $85,000 for its signature public television series AfroPoP: The Ultimate Cultural Exchange and 360 Incubator and Fund for serial broadcast and web series. . . ."
"O.J.: Made in America," "a staggering five-part, nearly eight-hour installment in ESPN's ambitious and innovative '30 for 30' documentary series, which is also being released in an extended format in theaters . . . [is] a feat of tireless research, dogged interviewing and skillful editing," A.O. Scott wrote Thursday in the New York Times. Scott also wrote, "Though dominated by the trial, it extends the narrative in both directions, producing a detailed biography of Mr. Simpson that is also a social history of race, fame, sports and Los Angeles over the past half-century. . . ."
Richard Prince's Journal-isms originates from Washington. It began in print before most of us knew what the Internet was, and it would like to be referred to as a "column." Any views expressed in the column are those of the person or organization quoted and not those of any other entity.
Send tips, comments and concerns to Richard Prince at journal-isms-owner@yahoogroups.com
To be notified of new columns, contact journal-isms-subscribe@yahoogroups.com and tell us who you are.