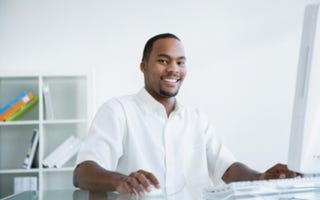 If you're searching for a job that allows you to do something you love and make a difference in the environment, look no further. The Appalachian Stewardship Foundation, a nonprofit organization in Morgantown, W.Va., is currently seeking a part-time executive director. The position involves advancing ASF's mission and vision through program management.
Specific tasks for this position include managing the day-to-day operations of the organization, overseeing the grant-making program and providing administrative support. Other responsibilities for the position entail serving as the primary point of contact for ASF communications, providing support for the ASF board and seeking additional sources of funding for the organization.
The ideal candidate should have a graduate degree in a related field and at least five years of experience in managing grant-making programs and nonprofit organizations. All applicants must have basic knowledge of the capacities that are essential to a successful nonprofit organization and must have the ability to work effectively and efficiently without high-level supervision.
The Appalachian Stewardship Foundation helps mitigate the devastating impacts of energy development across Appalachia. If you consider yourself to be a "self-starter" and you want a job that will leave a positive impact, this position may be for you.
Find this job listing and others in The Root's Jobs section.