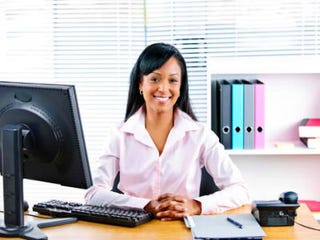 Energy Solutions in Oakland, Calif., is seeking an administrative assistant. The position will be responsible for general administrative support such as handling phone calls; managing calendars; travel, meeting or event planning; and preparing business proposals, presentation materials and reports.
The administrative assistant will also organize the company's teleconferences, handle audiovisual setup for team meetings, process general applications and data for affiliated nonprofit organizations and gather marketing material and equipment needed for trade shows.
The ideal candidate will have a minimum of three years' administrative experience in a fast-paced office environment, as well as strong business-writing ability and excellent time management, organizational and multitasking skills.
He or she should be able to work independently and be an expert in MS Office tools, including Word, Excel and PowerPoint.
Energy Solutions was founded in 1995 to address climate change and sustainability issues through energy efficiency and renewable-energy sources. The company currently has about 70 employees and is expanding its client base and developing new services.
Find this job listing and others in The Root's Jobs section.