'Dozens and Dozens of Segments on FOX News'
Sinclair Buys Tribune Media in Epic Merger
Grambling J-Program Denied Re-Accreditation
Medill Not Applying for Re-Accreditation
Comedian Goes Where Many of Us Fear to Tread
Chinese Exclusion Act Commemorated
'America's Growing News Deserts'
South Sudan Suspends Al Jazeera Bureau
Short Takes
'Dozens and Dozens of Segments on FOX News'
The White House was questioned sharply and justifiably Friday about Press Secretary Sean Spicer's demonization of Hispanic immigrant teens accused of rape, using the accusation as justification for President Trump's campaign against immigrants in the country illegally.
It turned out that the charges against the teens were dropped. The defense maintained all along that the sex was consensual.
"This White House has been — was vocal on this case," Cecilia Vega of ABC News told deputy press secretary Sarah Huckabee Sanders, who was conducting Friday's press briefing.
G/O Media may get a commission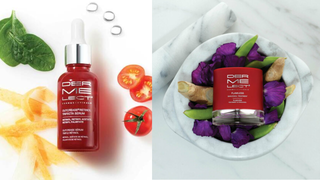 Save $19
Retinol Renewal Kit
"From this podium, Sean Spicer said that a big part of the reason the president has made illegal immigration and crackdown such a big deal is because of tragedies like this.
"Did this White House unfairly jump to conclusions in this case?"
Sanders skirted the question.
But it wasn't just the White House that rushed to demonize the teens, Brian Stelter reported Sunday on CNN's "Reliable Sources."
From the transcript:
"Two Rockville students were arrested and charged as adults with first-degree rape. The victim, a female student, said it happened in a school bathroom. It was a horrifying local story, a story FOX and other conservative outlets focused on because the two male students were immigrants who entered the U.S. illegally.
"This is one of a dozen stories about the case on Breitbart. I counted dozens and dozens of segments on FOX News back in March. Listen to the way these FOX hosts covered the story.
(BEGIN VIDEO CLIP)

"TUCKER CARLSON, FOX NEWS: Coming up next, we're going to back to Rockville, Maryland, outside Washington. The major news networks ignored the violent rape allegedly committed there last week by an illegal alien.
"SEAN HANNITY, FOX NEWS: Over the years, we have highlighted families who have been victimized by criminal illegal aliens.
"BILL O'REILLY, FOX NEWS: FOX News covered the story extensively, as I said, last night. But ABC, NBC, CBS did not cover it on their nightly news broadcasts.
(END VIDEO CLIP)
"STELTER: Bill O'Reilly there. He was outraged that the rest of the news media wasn't shouting like he was. . . ."
"But maybe NBC and ABC and CBS were right to be cautious. Here is what happened on Friday.
(BEGIN VIDEO CLIP)
"UNIDENTIFIED FEMALE: I commend the state's attorney's office for doing the correct thing and dropping the rape charges, because, obviously, this young girl was not raped, as we stated from the beginning.
(END VIDEO CLIP)
"STELTER: A big development there, dropping the charges.
"After days and days of loud coverage tilted against the two immigrants, FOX quietly reported the update. There were three short mentions on Friday evening. . . .
"Too much of the coverage of this story omitted the conservative media's role in making it a national story.
"For example, when asked about it a White House press briefing, Sean Spicer talked at length about how disgusting the crime was, never bothering to use the word alleged. . . ."
Stelter concluded, "The coverage of this case deserves introspection. Let's recognize this happens with other stories too, shouting first, whispering later. Let's try to get our levels right."
While not covered with the same intensity, the Maryland case was reminiscent of the media frenzy around the "Central Park Five," black and brown teenagers who were convicted and served prison terms in the brutal 1989 rape of a white jogger in New York's Central Park, then had their convictions vacated in 2003 because no DNA on the victim matched any of the defendants.
At the time, citizen Donald Trump took out full-page ads in the city's major newspapers calling for reinstatement of the death penalty in New York.
As Yusef Salaam, one of the Five, wrote last October in the Washington Post, "Trump has never apologized for calling for our deaths. In fact, he's somehow still convinced that we belong in prison.. . . ."
And as Sarah Burns, who with her father, Ken Burns, produced a documentary about the Central Park Five in 2013, told Journal-isms then, "the New York Post continues to write about the Central Park Five as if they were guilty to this day, and without any sense of remorse."
Arthur Browne, then editorial page editor at the Daily News and now the top editor, told Journal-isms then that the News had still not commented on the media's conduct in covering the case.
This column posed another question on Friday: Who will be first to contrast the absence of strong reaction to Spicer's prejudgment of the Maryland teens' guilt with the backlash given former president Barack Obama in 2009 when he described Cambridge, Mass., police as "acting stupidly" after the arrest of Harvard professor Henry Louis Gates Jr. for breaking into his own house?
Editorial, Los Angeles Times: How the Trump administration has quietly stalled refugee resettlements
Patricia Guadalupe, NBC Latino: Latino Pulse: Is President Trump Reaching Out to Hispanics?
Julianne Malveaux, National Newspaper Publishers Association: From Factor to Failure: What Black Leaders Can Learn from the O'Reilly Debacle (April 25)
David Nakamura, Washington Post: Blame game: Trump casts immigrants as dangerous criminals, but the evidence shows otherwise (March 24)
Aaron Rupar, Think Progress: Federal employees are being forced to watch Fox News, according to leaked email
Brian Stelter, "Reliable Sources," CNN: Differing coverage of two tragic crimes (video) (March 26)
Erik Wemple, Washington Post: Fox News's Tucker Carlson demagogued a rape case involving immigrants. Then they were cleared.
Sinclair Buys Tribune Media in Epic Merger
"In an era of information saturation, when cable news seems ubiquitous and Twitter posts stream forth uninterrupted, local television still holds a powerful grip on the American consciousness," Sydney Ember and Michael J. de la Merced reported Monday for the New York Times.
"And the Sinclair Broadcast Group just tightened its grasp.
"Already the largest owner of local television stations in the United States, Sinclair said Monday that it had agreed to buy Tribune Media for $3.9 billion, beating out other suitors including Nexstar and 21st Century Fox.
"With the deal, Sinclair would reach more than 70 percent of American households, with stations in many major markets, including Chicago, Los Angeles and New York, giving it significant heft at a time of increasing consolidation in the industry. . . .
"That has stoked concern about the pitfalls of consolidation, with some pointing out that Sinclair has shown a willingness to use its 173 stations to advance a conservative-leaning agenda. . . ."
The National Association of Hispanic Journalists and the National Association of Black Journalists have opposed further media consolidation as costing jobs for journalists and reducing the diversity of voices.
In 2012, NAHJ wrote the FCC "that it was frustrated that the F.C.C. has failed to listen to advocates who, for years, have called on the commission 'to adopt policies to increase ownership diversity rather than promoting greater media consolidation, which has made it harder for women and people of color to own broadcast stations.' " Tracie Powell reported that year for alldigitocracy.org.
Sinclair has assisted in providing media outlets for Armstrong Williams, the black conservative commentator and entrepreneur. Williams' Howard Stirk Holdings has seven television stations.
Although the Federal Communications Commission is an independent agency, some groups, such as Free Press, saw President Trump's hand behind the FCC's approvals of more consolidation.
Stephen Battaglio, Los Angeles Times: Will Sinclair Broadcast Group take on Fox News after buying Tribune Media in a $3.9-billion deal?
Michael Corcoran, Fairness & Accuracy In Reporting: Trump Uses Power of FCC to Pay Back Friends at Sinclair Broadcasting
Editorial, Chicago Tribune: Here's hoping the spirit of WGN stays in Chicago
Paul Farhi, Washington Post: Here's what happened the last time Sinclair bought a big-city station
Free Press: Sinclair's Takeover of Tribune Stations Brought to You by Trump's FCC Chairman
Michael J. de la Merced and Nicholas Fandos, New York Times: Fox's Unfamiliar but Powerful Television Rival: Sinclair
David Zurawik, Baltimore Sun: What an even bigger Sinclair might mean to democracy
Grambling J-Program Denied Re-Accreditation
Grambling State University, having undergone several leadership changes, has been denied re-accreditation for its Department of Mass Communication by the Accrediting Council on Education in Journalism and Mass Communications.
The decision, one of 30 made on 24 schools at the group's April 28 meeting, followed Grambling's failure to meet its "Mission, Governance and Administration" and "Assessment of Learning Outcomes" standards. Leadership instability at the Louisiana school included changes in its president, provost and leader of the Mass Communication department. Moreover, the department's television center, used for training, was hit with two floods and a fire starting in 2015.
University President Rick Gallot, a former state legislator who assumed the post last year, pointed to January's hiring of Robbie R. Morganfield, a pastor and former newspaper journalist with advanced degrees in journalism and theology, to direct the Mass Communication department, and the school's continued accreditation by the Southern Association of Colleges and Schools.
"We know we've had some challenges in the department that have been developing for quite some time and that's one of the key reasons we have Dr. Morganfield in place," Gallot said in a statement. "He brings a good balance of academic and professional credibility and expertise, and we're going to support him to make the department a success. . . ."
Morganfield said in a statement, "I knew when I took the job to lead the department that the unit was up for re-accreditation and, after reviewing where we were, I knew it would be difficult.
"Now that the council has denied our accreditation it's important for our faculty, staff, students and stakeholders to know that though accreditation of the department isn't required, we intend to rebuild and go back to ACEJMC in the next few years.
"Meanwhile, we will take their feedback and significantly improve a program that has produced Charles Blow of The New York Times and Caesar Andrews of the University of Nevada-Reno among many other media professionals. The program had a national reputation when they came through, and we're committed to returning to that glory."
Medill Not Applying for Re-Accreditation
"The Medill School of Journalism, Media, Integrated Marketing Communications is not reapplying for accreditation under the Accrediting Council on Education in Journalism and Mass Communications, an international organization that evaluates journalism programs in colleges and universities," Mariana Alfaro reported May 1 for the Daily Northwestern at Northwestern University.

"Medill Dean Brad Hamm told The Daily the school's administrators no longer agreed with the terms imposed by the accrediting organization. Hamm said in a statement that the move was motivated by concerns regarding ACEJMC's leadership, transparency, and the strength and expediency of its review process. The University of California, Berkeley also decided to not reapply for accreditation this year, Hamm said. . . ."
Alfaro also wrote, "Medill Prof. Mei-Ling Hopgood, who used to represent the Asian American Journalists Association in the ACEJMC's accrediting council, said she was removed from the council after being told ACEJMC rules do not allow educators from non-accredited schools to serve on it.
"She was also told the council did not plan to fund representatives of AAJA, the National Association of Hispanic Journalists or the National Association of Black Journalists. . . ."
Susanne Shaw, executive director of ACEJMC, told Journal-isms by email Monday, "Regarding the three minority journalists Council memberships, the grants that have paid $27,000 for three years membership for each of them has run out. After three years of our paying, we wonder if they might be able to pay the annual $3,000 dues for a year. . . ."
Shaw confirmed that council members must be from accredited schools and said that Berkeley's "was a graduate program only with not many students."
Update from Drew Berry, NABJ executive consultant: "NABJ is built on a foundation of advocacy for diversity and we continue to push for progress in that area on multiple fronts.
"At this time, we are not planning an official monetary commitment to ACEJMC however we support and applaud its diversity efforts and stand willing to serve on ACEJMC's committees designed to facilitate diversity in the media industry.
"In fact, many of our members in ACEJMC's academic arena are already heavily involved with supporting diversity efforts through training aspiring journalists across the country in university classrooms, at NABJ conventions, NABJ Regional Conferences and NABJ Media institutes."
Representatives from NAHJ and AAJA did not respond to inquiries about future representation on the council.
Comedian Goes Where Many of Us Fear to Tread
"If I woke up and decided to call myself a journalist I'd immediately become one of the world's worst journalists," comedian W. Kamau Bell told Steven Zeitchik of the Los Angeles Times.
"Fortunately, there are a lot of people doing good journalism so I don't have to."
Bell, talking to Zeitchik on April 29 about his CNN series, "United Shades of America," now in its second season, is fearlessly tackling subjects broached by too few journalists.
Sunday's show saw Bell with gang members in Chicago who spoke as casually about gun violence as about city budget cuts that left too many young people with idle hands.
He also visited white nationalist Richard Spencer and some of his supporters, and then spoke with refugees who had walked thousands of miles under unimaginable conditions to reach safety.
Bell's quest to explore the nation's diversity also led him to a group of transgender people also seeking a safe place. A future show is to take him to an Indian reservation.
The season premiere on April 30 ranked first among adults 25-54 on the cable news stations, according to Nielsen Fast National data, CNN reported.
"In the first episode, Bell met with KKK members. In the second, he visited inmates at San Quentin State Prison," Zeitchik wrote.
". . . This season 'United Shades' beefs up the observational stand-up that wraps around the segments. (On the difference between immigrants and refugees: 'When you move out of your apartment at noon … and when you move out at 2 in the morning.') But the topics are not laughing matters.
"This might seem the wrong time for a Kumbaya show in which a black liberal from the Bay Area seeks dialogue with Trump voters in coal country.
"Or, Bell argues, it could be the best moment for it. . . ."
Maureen Ryan, Variety: CNN's Timely 'United Shades of America' Gets Return Date (EXCLUSIVE) (April 3)
Mitch Smith, New York Times: Violence in Chicago: Highlights From a Times Event
Chinese Exclusion Act Commemorated
"President Trump's executive orders to temporarily ban Muslims and refugees and crack down on undocumented immigrants hurl America back to the dark days of the Chinese Exclusion Act of 1882, when Congress first passed a law barring a specific immigrant group based on race and national origin," Judy Yung wrote April 28 for truthdig.com.
"Like Trump's Muslim travel ban, the Chinese Exclusion Act scapegoated a specific ethnic group based on false assumptions and public prejudices. During a time of economic depression, politicians and white workingmen falsely blamed Chinese laborers for lowering wages, taking away jobs and draining the economy. . . ."
Cohan Chew wrote Sunday for weareresonate.com, "A rally was held in San Francisco Chinatown yesterday to mark the 135th Anniversary" of the act . . ."
The day was also marked Thursday in Monterey Park, Calif., where the City Council declared Saturday the "Day of Inclusion," Christopher Yee reported for the Pasadena Star-News.
Emil Guillermo, writing for the Asian American Legal Defense and Education Fund, showed readers "that legendary picture of the railroads and the Golden Spike uniting America by rail.

"Photographer Corky Lee saw it when he was a kid growing up in New York. It was the first mention of any Chinese people that he saw in his history books.
"The text said Chinese people helped build the railroad. But Corky didn't see any Chinese in the picture. . . ."
Guillermo also wrote, "May 10 is the 148th anniversary of the photographic exclusion that has been bothering Corky since he first saw that picture of the Golden Spike at Promontory Summit, Utah.
"On May 10, Corky will stage a flash mob photo, hoping for people coming in period dress to do what people have done for years.
"Only Corky wants to make a picture with actual Chinese people — like the people who built the railroads. . . ."
Kat Chow, NPR "Code Switch": As Chinese Exclusion Act Turns 135, Experts Point To Parallels Today
Allison Herrera, "The World," PRI: One legacy of the Chinese Exclusion Act? Secrecy. (April 11)
'America's Growing News Deserts'
"As local newspapers have closed across the country, more and more communities are left with no daily local news outlet at all," Yemile Bucay, Vittoria Elliott, Jennie Kamin and Andrea Park wrote for the spring 2017 issue of Columbia Journalism Review.
Data for the interactive map was supplied by Dr. Michelle Ferrier of the Scripps College of Communication at Ohio University and the Alliance for Audited Media.
South Sudan Suspends Al Jazeera Bureau
"This Monday, South Sudan's government dealt one more blow to the free press as it reportedly suspended the activities of the Al Jazeera bureau in Juba until further notice," Roger Alfred Yoron Modi wrote Friday for africanarguments.org, a London-based pan-African platform from the Royal African Society.
"The directive came after the news network aired a report last month from the rebel-held area of Kajo Keji. The broadcast documented mass displacement resulting from fighting between government troops and opposition forces.
"The government's Media Authority denied the Qatari broadcaster has been suspended, instead citing 'an administrative issue' but giving no details.
"Repression of the media in South Sudan is not new. Last week, Reporters [Without] Borders ranked the country 145th out of 180 countries, five spaces down from last year, in its 2017 World Press Freedom Index. The Committee to Protect Journalists has listed South Sudan as the fifth worst in its global impunity index two years in a row.
"In fact, South Sudan's media environment has been worsening almost from the moment the country gained independence in 2011. Since 2012, at least nine journalists have been killed, but no perpetrators have been brought to book, while many others have been harassed and arbitrarily detained. . . ."
Short Takes
"Highly-esteemed journalist Ed Bradley, most notable for his 26 years as a correspondent on CBS News' 60 Minutes, was a Philadelphia native raised in the West Philadelphia neighborhood that will be the site of a new mural honoring his legacy," Mural Arts Philadelphia writes. "Bradley, who passed away in 2006, was the first black television correspondent to cover the White House and the recipient of dozens of prestigious journalism awards . . ." The artist is Ernel Martinez.

"A series of rapid-fire developments at Johnson Publishing and its former Ebony outlet suggest the end of the black media empire, at least in Chicago," [accessible via search engine] Lynne Marek reported Monday for Crain's Chicago Business. Marek quoted Ron Childs, a former associate editor of Ebony Man, a magazine discontinued in the 1990s. "Sadly, it was expected, but it's still devastating. It's just the end of a legacy in Chicago's history of African-American publishing. . . ."
" 'NBC Nightly News' anchor Lester Holt will interview President Donald Trump in an exclusive, wide-ranging, one on one interview from the White House on May 11," the network announced Monday. "The interview will air on Thursday's broadcast of 'NBC Nightly News,' which Holt will anchor from Washington, D.C., and on Friday morning's 'TODAY.' "
Mark Rochester, an investigative journalist and manager who most recently was executive editor of the Hearld in Rock Hill, S.C., is joining the Detroit Free Press on May 15 as senior news director/investigations. "He's overseen projects that have resulted in new federal and state legislation, congressional hearings and regulatory reviews based on reporting conducted in some of the nation's most competitive media markets," Robert Huschka, executive editor of the Free Press, told staff members on May 1. "As a masthead-level editor, Mark will supervise the I-Team and the Community Watchdog Team. . . ."
In a column Monday for the Wall Street Journal, which — like Fox — is owned by News Corp., sports journalist Jason Whitlock, who co-hosts a show on rival network Fox Sports 1, doesn't blame ESPN's troubles solely on cable "cord-cutting," Anthony Noto wrote for New York Business Journal. "Instead, he points to Deadspin, the sports blog launched by Gawker's Nick Denton in 2005. Whitlock argues that the rivalry led ESPN to embrace political correctness and liberal ideology, turning off fans who just wanted to watch sports. . . ."
"Commemorating the 18th anniversary of its IPO on May 5, the only integrated, multimedia company focused on Black culture, Radio One, Inc., is changing its name to Urban One, Inc.," the company announced on Monday.
David Remnick, editor of the New Yorker, says its website provides opportunities to experiment with new voices. "This is an advantage of the Web: it's allowed you to take chances on, and open the door to, people who maybe aren't completely down the road yet," he told Pete Vernon of Columbia Journalism Review on Friday. " '[Online writing is] shorter, more frequent. Muscles get built up. You can experiment more.' Asked about one of those new voices, recent hire Doreen St. Félix, who is African American, Remnick explained why he feels diversity is important. 'Look where we are,' he said. 'What world do we live in?' . . ."
"POLITICO today announced the 2017 class of the POLITICO Journalism Institute (PJI), an educational initiative focused on supporting diversity in Washington newsrooms," the Maynard Institute for Journalism Education announced on Sunday. "PJI, now in its fourth year, will be held May 30 to June 9 and will offer 12 university students intensive, hands-on training in government and political reporting. . . ."
The Collaborative Journalism Summit, an international symposium on collaborative reporting and cooperative news networks, took place Thursday and Friday at Montclair State University in New Jersey. "We created a pop-up newsroom with Montclair State students to cover the two-day event," Eric Ortiz, founder and CEO of Evrybit, told Journal-isms.
---
Support Journal-isms Go Fund Me page 

Richard Prince's Journal-isms originates from Washington. It began in print before most of us knew what the internet was, and it would like to be referred to as a "column." Any views expressed in the column are those of the person or organization quoted and not those of any other entity.
Send tips, comments and concerns to Richard Prince at journal-isms-owner@yahoogroups.com.

Follow Richard Prince on Twitter.
Like "Richard Prince's Journal-isms" on Facebook.
Journal-isms is originally published on journal-isms.com. Reprinted on The Root by permission.