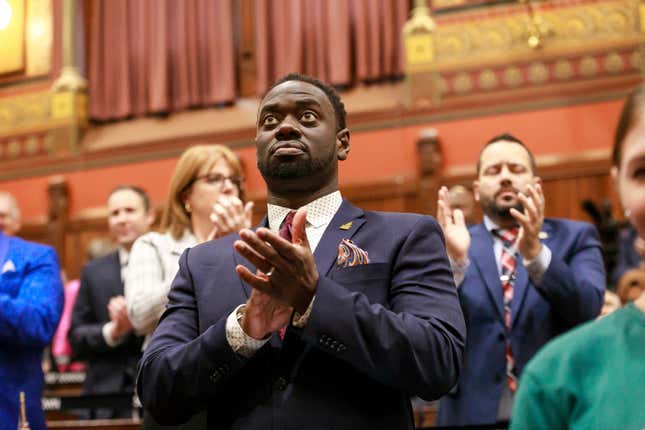 A Connecticut lawmaker tragically died in a wrong-way highway crash. Rep. Quentin Williams, a Democrat from Middletown, was killed overnight in a fatal accident on Route 9 in Cromwell after attending the governor's inaugural ball as well as his own swearing-in ceremony. He was just 39 years of age.

Caleb McLaughlin on Lebron James' Biopic Shooting Stars, Stranger Things, & First Big Paycheck
On Thursday, House Democrats released a statement about the shocking news via Twitter:
"We are overcome with disbelief and heartbreak at tragic news of the loss of Representative Quentin Williams ("Q") last night. A champion for Middletown and CT, Q had just yesterday been sworn in and appointed House Chair of the Labor and Public Employees Committee."

State police stated that both drivers were killed and that one of the vehicles wound up bursting into flames. However, they have not released the names of the victims. Majority Leader Jason Rojas (D-East Hartford) and Speaker of the House Matt Ritter (D-Hartford) released a statement saying Williams' family shared the news about his death:
"I am in shock," Ritter remarked. "Q was my dear friend and I am scarred by his sudden loss. We will have time to reflect on Q as a legislator in the weeks to come, but right now I deeply mourn my friend and send all of my love to Carrissa, Queen and Q's family. We will all miss Q."
Williams, who became the new co-chair of the General Assembly's Labor and Public Employees Committee, was the first Black person to represent Middletown in the General Assembly. He received a bachelor's degree in business administration from Bryant University as well as a master's degree in public administration from Villanova University.