Shame thrives in silence. With every word spoken, every narrative reclaimed, sexual abuse victims and survivors have found a renewed power.
In his new memoir, Let Love Have the Last Word, Common spoke about a topic that is often buried in silence amongst black men in the community — experiencing sexual assault.
Trigger Warning: Please be advised, the following material includes details of sexual assault.
The resurgence of his traumatic memories came from a workshopping session with fellow actor and friend Laura Dern.

"I was excited for a road trip I was about to take with my family. My mother; my godmother, Barbara; her son and my godbrother Skeet; and his relative, who I'll call Brandon…," Common wrote on a memory from when he was about 9 or 10 years old.
G/O Media may get a commission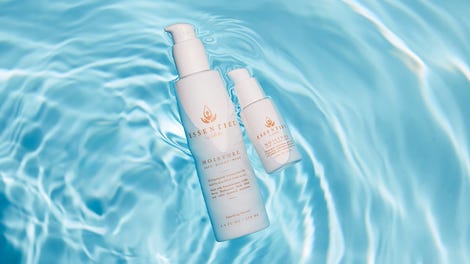 20% off
Essentiel by Adele
On one particular night, young Common had to share a bed with Brandon. While in bed, he felt Brandon's hand on him, an action which the boy rejected.
"He kept saying 'It's okay, It's okay,' as he pulled down my shorts and molested me. After he stopped he kept asking me to perform it on him. I kept repeating 'No' and pushing him away," the 47-year-old rapper-actor recalled. "I felt a deep and sudden shame for what happened."
Common hasn't seen his accused assaulter in 25 years and did note that he has forgiven him.
Much like many people who cope with sexual trauma, Common initially disassociated from the experience. Since then, he has found solace in processing his traumas in therapy.
"I just pushed the whole thing out of my head," he recounted. "Maybe it's a matter of survival—Even now, two years after that flash resurgence of memories, as I'm writing, I'm still working through all of this in myself and with my therapist."