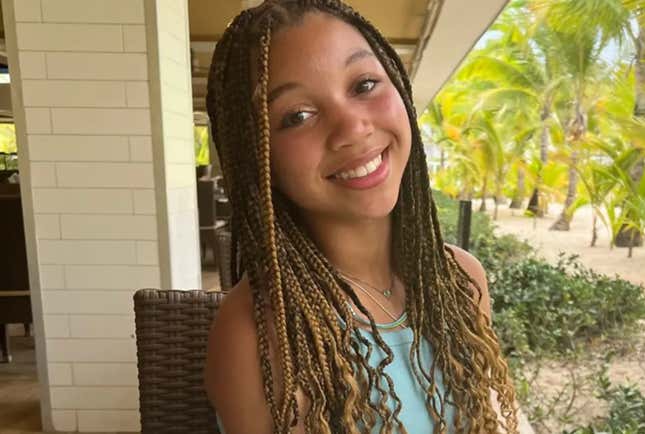 I thought we were over the whole work hair discrimination thing… or at least getting there. However, a Chick-fil-A in North Cackalacky enforced their shady dress code standards on an employee with blonde boxed braids. Apparently, the color blonde was considered "unnatural" for a Black girl.

If You Take One Lesson From Juneteenth, Let It Be This One
Sixteen-year-old Autumn Williams told PEOPLE was sent home from working the counter on July 13 by her supervisor. Out of confusion, Williams said she continued working but then was told later in her shift to leave immediately because her blonde braids were out of dress code. Upon reviewing the dress code in the employee handbook, Williams said she noticed hair was required to be "neat and professional" and "unnatural hair colors" were prohibited.
"She said since blonde is an unnatural color to you, we're going to have to ask you to leave and not come back until the blonde is out of your hair. She said we understand that's a long process and might not be easy, so email when you can come back," she told the magazine.
First of all, who is anyone to tell a Black girl what color is "unnatural" for them?! Not all Black women have 1B hair and blonde isn't secluded to white people. Not to mention, when Williams' mother came to scoop her daughter from work, she pointed out another (white) employee whose hair was bleached blonde with black tips. Is that natural?
Read more from PEOPLE:
When she attempted to call the HR rep, he claimed to have already told Autumn why she wasn't in dress code.

"The only thing he told me during orientation was that I had to keep my hair off my face, which I understood and did," says Autumn. "He didn't say anything about hair color."

After a discussion at home with her parents, Autumn decided to give her notice on July 14.

In the text provided to PEOPLE, Autumn wrote, "We still fail to understand why I was sent home. Blonde is a natural hair color so I am not sure who made the designation [that] my color was unnatural to me specifically…Even when I take my braids down, my hair will still be this color as it is the hair color I was born with."

"This situation has racist undertones and for that reason, my parents have decided I will not be returning," she added.
North Carolina has yet to pass CROWN Act legislation. Gov. Roy Cooper signed a declaration in 2022 endorsing the passing of the bill to protect Black people from being discriminated against based on their hair style and texture.
It's unclear if Williams plans on filing a lawsuit in the incident but they have filed a charge of discrimination with the Equal Employment Opportunity Commission.