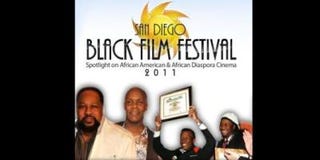 As one of the largest black film festivals in the country, the San Diego Black Film Festival celebrates black movies and production in an effort to preserve African-American film legacy.
Held each year in late January, the festival draws thousands of film lovers to San Diego, and celebrities don't miss out on the action, either. Jay-Z made an appearance last year, further solidifying it as an attraction for the who's who in black culture.
Hosted by the San Diego Black Film Foundation, the four-day festival screens more than 100 films from all genres, including comedy, drama, documentaries, animation, gay themes, horror and music videos. The festival also features a party and a fashion show.
The 2012 SDBFF will be held Jan. 26-29, and it's sure to please. Check out the official screening selections and the festival schedule, and make your way to San Diego this year if you can.
Previous recommendation: The Rich Stick It to the Richer.
Got ideas for The Root Recommends? Send them to recommendations@theroot.com.
If you want to see what's hot on black Twitter, check out The Chatterati.Akoto Ofori-Atta is the editor of The Grapevine. Like her Facebook page and follow her on Twitter.