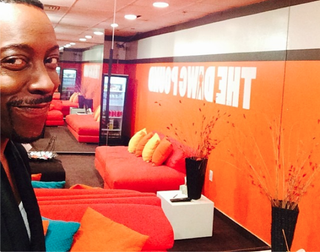 Arsenio Hall, who made history in the early 1990s as the first African-American late night TV talk show host, announced Friday on social media that his new show had been canceled after the first season.
The move comes even after CBS Television said in February that it had renewed the The Arsenio Hall show for a second season, the report says, according to the Hollywood Reporter.
"Unfortunately, The Arsenio Hall Show will not return for a second season; while there are many loyal fans of the show, the series did not grow its audience enough to continue," CBSTVD said in a statement Friday, according to the Hollywood Reporter. "Arsenio is a tremendous talent and we'd like to thank him for all the hard work and energy he put into the show. We'd also like to thank Tribune and all our station group partners for their support of the show."
Hall returned to the air last fall after a nearly 20-year hiatus. He faced a crowded field, including Tonight Show with Jimmy Fallon, ABC's Jimmy Kimmel Live and CBS' Late Show With David Letterman.
Read more at the Hollywood Reporter.