Danielle Bregoli, better known as the "Cash Me Outside" girl, has some words for those who would accuse her of appropriating black culture.
The 14-year-old, who also raps under the moniker Bhad Bhabie, told The Fader that she was just being herself and has no time for those who accuse her of cultural appropriation.
"I look at that cultural appropriation shit and I just ignore it because it's ridiculous, it really is," Bregoli said in the interview. "You cannot act a color. Do not tell me I'm acting black because I'm not.
"I'm acting—whatever you want to call it—urban," she added. "I don't even have a name for it. I just call it 'me.' How I act is me. I get braids all the time; you can't tell me I'm acting black because I braid my hair. That makes no sense whatsoever. One race does something more than another race."
Her comments can be found around the 3:33 mark:
Bregoli blew up earlier this year after an appearance on Dr. Phil. From there, the teen has made the most of her newfound fame, signing on to Atlantic Records to make music, which includes songs like "These Heaux," "Hi Bich," "I Got It" and "Mama Don't Worry (Still Ain't Dirty)."
G/O Media may get a commission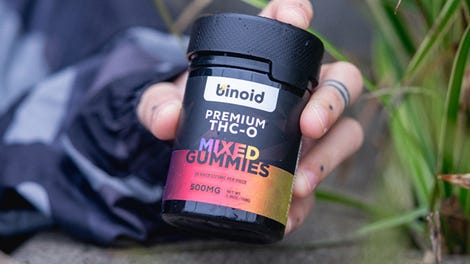 25% Off + Free Shipping
Binoid THC-O Gummies
"If someone wants to do something, they should just do it, as long as they're happy with it," she said, rounding out her discussion on appropriation. "If you're not happy with it, then don't do it. Do what you're happy with and not what you think whoever else is going to tell you about you 'acting a color.' You don't act at all—you just do what you think is best. There's no way to act a color; that shit's ridiculous."