I Know Why the Caged Bird Sings took on new meaning yesterday when Daniel Hernandez—formally known as professional irritant Tekashi 6ix9ine—testified in the racketeering case against Anthony "Harv" Ellison and Aljermiah "Nuke" Mack, his one-time allies within the Nine Trey Gangsta Bloods.
And yes, I said testified against, because he sang like a canary as he pointed fingers and rang off more names than the #DMXChallenge in his relentless quest to get every last one of his former affiliates thrown under the jail in exchange for his own reduced sentence.
Vulture reports that Ellison is accused of kidnapping and robbing Hernandez at gunpoint in July 2018, while Mack is accused of pushing heroin, fentanyl, and ecstasy.

Journalist Matthew Russell Lee of the Inner City Press was in the building to capture Hernandez's testimony and was kind enough to give Twitter a play-by-play. So after spending my afternoon gawking at Lee's tweets like everyone else, here's what we learned:

G/O Media may get a commission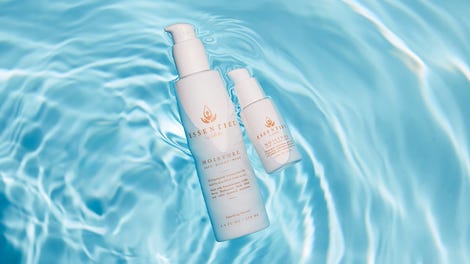 20% off
Essentiel by Adele
Hernandez Flipped on His Crew Almost Immediately
According to Lee, Hernandez began cooperating with authorities almost immediately after he was arrested on Nov. 19.
"The next day," Hernandez reportedly said when asked when he began to cooperate. "The day after we were taken down."

He ID'd Alleged Gang Members Who Appeared in His Music Videos
When the prosecution played the music videos for Hernandez's hit songs "Gummo" and "Kooda," the 23-year-old pointed out alleged gang members who made cameos in his videos and linked one of the guns featured in them to his former manager Kifano "Shotti" Jordan. Jordan was recently sentenced to 15 years in prison on weapons charges.

He Outted Rapper Trippie Redd as a Member of the Five Nine Brims
Hernandez made it a point to throw his former collaborator-turned-rival, rapper Trippie Redd, under the bus too.
"Trippie Redd was part of Five Nine Brims," Hernandez reportedly testified.

He Broke Down the Criminal Activities and Hierarchy of the Nine Trey Gangsta Bloods
Hernadez reportedly admitted that he joined the Nine Trey Gangsta Bloods in November 2017 and his role was to fund the gang by "making hits [...] so they could buy guns." In exchange, they offered him the "credibility and protection" necessary to further his career.

Later, he identified his co-defendant Jamel "Mel Murda" Jones as the "godfather" of the Nine Trey Gangsta Bloods and broke down the gang's leadership structure.
According to Hernandez, the gang is broken up by street and prison divisions.

"My understanding is that with the prison lineup there was a higher up to get anything sanctioned on the street," Hernandez reportedly said, before breaking down the street division's hierarchy. "Mel Murda was the godfather. Right under was Shotti... Seiko Billy was a five star."
Naturally, people had plenty to say about Hernandez hitting every high note in the courtroom and took to Twitter to share their thoughts:
Had he not cut a deal with prosecutors, Hernandez was looking at a mandatory 47-year prison sentence. But at this rate, with the way he's putting Eddie King, Jr. to shame, his ass might be home for Christmas.

Hernandez is scheduled to continue his testimony on Wednesday.