In the end, Joe Paterno lost his perspective and ignored the big picture.
He thought about himself when he should have thought about the school he'd worked for since 1950. About the hundreds of thousands of Penn State students — past, present and future. About the countless child-abuse victims and the message he could send them.
But Paterno didn't do the right thing Wednesday as the scandal consumed Penn State and his future was debated in the media. Instead the 84-year-old Paterno stubbornly tried to ride out the storm and dictate the terms of his departure.
"I have decided to announce my retirement effective at the end of this season," Paterno said in a statement that afternoon. "At this moment, the Board of Trustees should not spend a single minute discussing my status. They have far more important matters to address. I want to make this as easy for them as I possibly can."
No, if he really wanted to make it easy on the board, he would have stepped down immediately to relieve some pressure. He would have done so because coaching four more games isn't important in the grand scale of things, especially since he has 548 under his belt as Penn State's head coach.
Retiring at year's end wouldn't have solved anything. Besides, there was no guarantee he'd be back next season, regardless of the scandal. Penn State's immediate problem was having him in place even one more day — which the board rightfully concluded was unacceptable given the circumstances. It announced the firing of Paterno and the school's president, Graham Spanier, at a news conference Wednesday night.
G/O Media may get a commission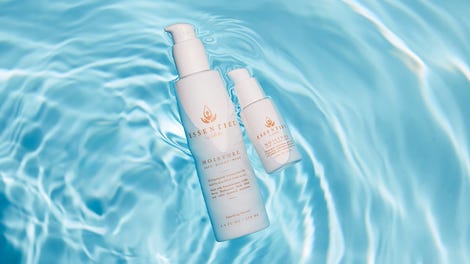 20% off
Essentiel by Adele
"These decisions were made after careful deliberations and in the best interests of the university as a whole," Board of Trustees Vice Chairman John Surma said. "We believe a change is necessary to allow us to continue going forward without further damage to the university. Great difficulties have engulfed our university. We need a change and a new direction."
Students took to the streets in protest, flipping over a news van, tearing down two lampposts and throwing rocks and cans. The police responded with riot gear and tear gas.
None of that would have occurred if Paterno had put Penn State's interests ahead of his own. He didn't do it nine years ago when presented with information on Jerry Sandusky's abuse.
Given a chance for a do-over, he failed miserably again.