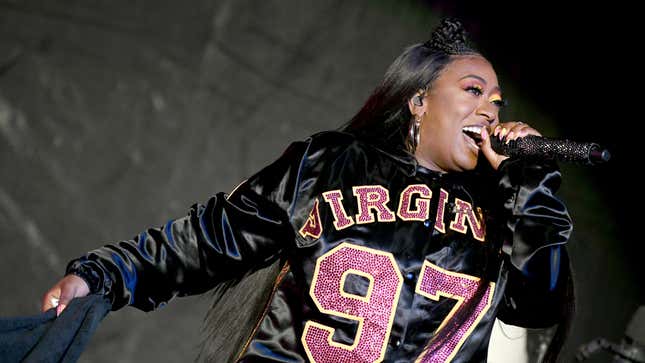 Hit 'em with the hee! Melissa Arnette "Missy" Elliott has a whole museum, y'all!
On Wednesday morning, I was scrolling my Twitter timeline minding everyone else's business when I saw the following tweet:

Tackling A Black Maternal Health Crisis & Embracing Reproductive Justice | The Root Institute
I went through an array of emotions:

1. Fucking hell, I wish I was in NYC this weekend. I only express this sentiment about a couple times out of the year, by the way.

2. I bet it's sold out by now. Oh, it's not?! Why the hell not?! WHY DOESN'T ANYONE KNOW ABOUT THIS?!

That said, I am here to share the wealth (is this going to set off anti-communist-radar or nah?) with those of you who either live in the New York City area or will be visiting this weekend, whether for the MTV Video Music Awards (VMAs) or not.

According to the Splash That event link, the Museum of Missy Elliott is "an interactive museum experience honoring her work and the creative visionaries behind some of her most iconic music videos: June Ambrose, Hype Williams, Dave Myers, HiHat, Billy B and Gloria Elias-Foeillet." The pop-up museum will be hosted by MTV and Pepsi to commemorate Elliott's 2019 Michael Jackson Video Vanguard Award honor.

The Deets
When: Saturday & Sunday, Aug. 24-25

Where: 632 Broadway, New York, N.Y., between Houston and Bleecker.
You can RSVP to check out the museum during certain blocks of time here.

The 2019 MTV Video Music Awards will air Monday, Aug. 26, 2019, at 8 p.m. ET / 5 p.m. PT on (bitch, you guessed it!) MTV.