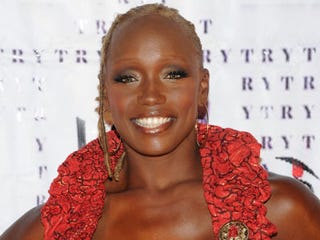 Basketball wife talks domestic violence: Tanya Young Williams is eager to use her position in the limelight of VH1's Basketball Wives L.A. to voice her views on celebrity troubles and domestic violence, the Huffington post reports. She talks about her isolated role on the new show, her abusive past with Jayson Williams and the idea of starring alongside him in a possible reality show
Virginia unveils database with more than 1,500 slave names: The Virginia Historical Society's database, Unknown No Longer, can find names of enslaved Americans based on keywords such as name, gender, location, occupation and plantation. In addition to the names, the database includes more than 250 digital images of original source documents. "Within these documents are numerous accounts that collectively help tell the stories of African-Americans who have lived in the state over the centuries," the website reads.
Ne-Yo: engaged and expecting: R&B superstar Ne-Yo is set to be a father again — and he's engaged, too (to longtime girlfriend and Atlanta boutique owner Monyetta Shaw), Us Weekly reports. According to a source, baby No. 2 is due in October.
Obama: U.S. Embassy in Libya will reopen: President Obama announced Tuesday that he is reopening the U.S. Embassy in the Libyan capital of Tripoli and returning the ambassador, mixing a pledge to stand by Libya's postrevolution government with warnings that "difficult days lie ahead" as the country attempts to build a new government and economy.
In other news: Black Professors Win MacArthur Genius Grants.