At least 12 people are dead and more than 100 people are injured after a 5.9 magnitude earthquake hit the northwest region of the island nation Sunday.
The Miami Herald reports that Haiti officials expect the death toll to rise and disaster relief teams have been dispatched to affected areas. The earthquake occurred about 12 miles north of Port-de-Paix in northwest Haiti.
In addition to the injuries, dozens of homes and private buildings were damaged or destroyed in the northern region of Haiti. Government structures, other than a cultural center in Gros Morne that collapsed, were generally undamaged.

"Search and rescue, and assessment still ongoing," Jerry Chandler, the head of the country's Civil Protection disaster response unit, told the Miami Herald.
Port-de-Paix, a port city with a population of over 462,000 inhabitants, has experienced some local political challenges that are complicated recovery efforts. The principal mayor, Josué Alusma, is in hiding, according to The Herald. He was accused of orchestrating the death of one of two assistant mayors this year. Consequently, residents and public employees were pretty much on their own in the wake of the quake.
G/O Media may get a commission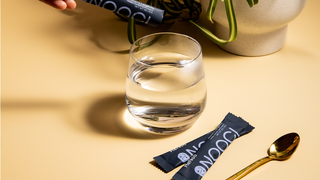 Here is more from The Herald:
Last month after tremors were felt in Fort-Liberté, Cap-Haïtien and Grande Rivière du Nord, the director of the Bureau of Mines and Energy, Claude Prépetit, said in a press conference that northern Haiti, the west and Nippes regions, were most at risk for a major quake and warned Haitian authorities. A geological engineer whose office monitors seismic activity, Prépetit said Haiti's seismic detection system had recorded about 26 earthquakes between 2.9 and 4.6 on the Richter scale during the first eight months of this year.

"I urge the population to keep calm, following the passage of the earthquake whose epicenter is located in the northwest coast," Haitian President Jovenel Moïse posted on Twitter. "The [disaster] risk management system and the regional branches of the Civil Protection are on standby to assist the inhabitants of the affected areas."

Minutes after the quake, reports started trickling in about houses, a Catholic church and the main police station in Port-de-Paix being destroyed or damaged.

"Civil Protection teams are hard at work across the country and especially in the northwest, where two minor aftershocks have been felt," the office said in a release. It confirmed that no tsunami warning was issued in connection with the earthquake.
In 2010, Haiti experienced a magnitude-7.0 earthquake that claimed more than 250,000 lives from which it has never fully recovered.