It's strange to consider a world in which Viola Davis isn't considered "A-list." The woman already has a star on the Walk of Fame and is just one Grammy away from being achieving "EGOT" status (surely, someone's got an audiobook that could use her talents, no?). So, when a new interview with the star in Variety magazine suggests Davis' leading role in the upcoming film Widows may "solidify her position on the A-list," it's a jarring statement to read about arguably one of the best actresses alive and working.
But when you consider that the role of Veronica Rawlins was originally written for a white actress (by Gone Girl author Gillian Flynn), it's perhaps more understandable why Davis is still awaiting her rightful cred as a leading lady.
"This kind of role isn't usually out there for a woman of color," she conceded to Variety.
After all, outside of her ongoing run as Annalise Keating on How to Get Away with Murder, one of Davis's consistent feats—even as a widely acclaimed actress—has been to tease major moments out of minor or supporting roles. (Another fun fact: despite being the undisputed lead in Widows, Davis is listed 9th in its credited cast on IMDb, as ranked by their "STARmeter.")
G/O Media may get a commission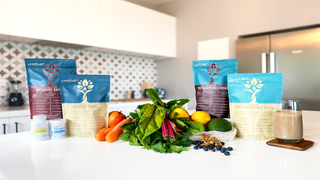 "She specialized in taking a piece of chicken and turning it into filet mignon," husband and production partner Julian Tennon told Variety, referring to the way Davis has repeatedly elevated otherwise stereotypical roles of maids and mothers. (Note to self: Get a partner who rides for you like Viola Davis's does for her.)
As always, Davis has much to say about Hollywood and the place for actresses like her within it—black, middle-aged, dark-skinned, and natural-haired beneath the array of wigs she usually wears onscreen. In fact, she approached her role in Widows asking director Steve McQueen what type of hair Veronica Rawlins should have, fully prepared to wear wigs or extensions.
"I said, 'Your own hair is beautiful—just wear it that way,'" said McQueen. "Veronica is a wash-and-go kind of girl."
For those of us who closely watch the red carpet, the occasions when Davis has worn naturally textured wigs—or her own close-cropped natural—have often been some of her most gorgeous looks. But onscreen, Annalise Keating's dramatic reveal of her natural hair became the stuff memes were made of; a secret meant to symbolize the pain hiding beneath the polished facade.
As Variety noted: "the decision to appear on-screen [in Widows] in close-cropped, curly hair was liberating and represented an important social statement."

Davis explained further, telling the magazine: "You're always taught as a person of color to not like your hair. The kinkier it is, the so-called nappier it is, the uglier it is."
But she and McQueen are both clear that while there's nothing unnatural about her natural texture, they've seized upon a rare and important opportunity for representation on film:
"We're into a zeitgeist where people are fighting for their space to be seen," said Davis. "People have to know that there are different types of women of color. We're not all Foxy Brown. We're not all brown or light-skinned beauties with a big Afro. We have the girl next door. We have the older, dark-skinned, natural-haired woman. ... People try to be too nice with women. They keep them pretty. They keep them likable. They cater to male fantasies. They cater to the male gaze. This film didn't do that.""
But where women of color still aren't being represented is at the bargaining table, salary equity for actresses of color is still the stuff of Hollywood fantasy, as Davis is quick to point out. And this is true not only when compared to the salaries of white male actors, but with those of white actresses, as well.
"There are no percentages to show the difference," she said. "It's vast. Hispanic women, Asian women, black women, we don't get paid what Caucasian women get paid. We just don't. … We have the talent. It's the opportunity that we're lacking."
Of course, the same can be said of Hollywood scripts. Variety points to a recent survey by the USC Annenberg School for Communication and Journalism, which showed that in 2017, 43 of the top 100 films lacked any black female characters, 65 were absent Asian or Asian-American female characters and 64 did not depict a single Latina character.
For Davis, it's an unacceptable omission.
"We don't just need biopics about people who made it into history books," she told Variety. "If you're living and breathing and you've gone through anything in your life, your story deserves to be told."