Seven Baltimore police officers have been charged by federal prosecutors with a bevy of serious crimes and falsifying reports to cover them up. These cops were so rogue that the Baltimore police commissioner said they acted like old-school thugs.

"These officers are 1930s-style gangsters," said Commissioner Kevin Davis, according to the BBC. "They betrayed the trust we're trying to build with our community at a very sensitive time in our history."
The BBC identifies the seven officers as Momodu Gondo, Evodio Hendrix, Daniel Hersl, Sergeant Wayne Jenkins, Jemell Rayam, Marcus Taylor and Maurice Ward. Officer Gondo is also charged with participating in a drug conspiracy. All of the men were arrested, suspended without pay and jailed.
Ironically, federal prosecutors said the men began their criminal enterprise in 2015 after the city erupted into protests and riots over the death of Freddie Gray, who died a horrific death in police custody.
G/O Media may get a commission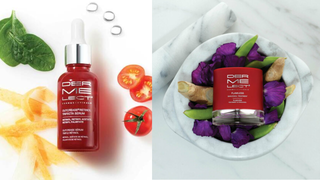 Save $19
Retinol Renewal Kit
In one example, prosecutors accuse four of the officers of robbing a man during a traffic stop and confiscating drugs as well as $21,500 in cash. The officers submitted only $15,000 as evidence and then later went to the man's home and stole $200,000 and a $4,000 watch from a safe-deposit box.
In another incident, three of the officers stopped a man on the street, searched his car without a warrant and later took $1,500 he had earned working as a maintenance supervisor at a nursing home.
The Baltimore Police Department has been under investigation by the Justice Department after it was accused last August of systemic racism and abuse of power. The city and the Justice Department reached a consent decree in January requiring police to make sweeping changes.
The charges were announced a day after U.S. Attorney General Jeff Sessions suggested that he might ease federal scrutiny of law enforcement across the country because it could undermine their policing ability. But Sessions has his own problems.
Read more at the BBC.