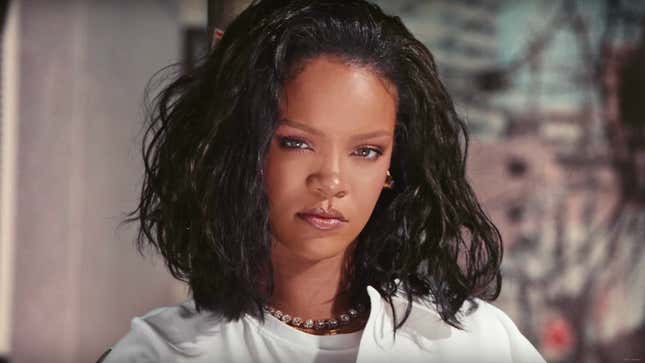 How does Rihanna always seem to know what we need? She's given us awlllll the foundation shades—available in two finishes, as of Thursday—and dragged the previously lagging beauty industry into a very diverse future by demanding beauty for all. And, of course, she continues to delight us by dropping new products every few months, mostly to rave reviews.
America's Got Talent Host, Terry Crews, Shows Full Gratitude For Writers On Strike
In short, Rih's been doing the work, work, work, work, work, (you know I had to), and after painting our faces, she's reportedly ready to frame them, too. At last week's Sephora store leadership conference in Las Vegas, Rihanna not only surprised the crowd with an appearance but announced that the new Pro Filt'r Hydrating foundation isn't the only drop we have to look forward to.
While Fenty Beauty has yet to make it official, according to Elle, the brand will soon be bringing its full-spectrum philosophy to our brows, with the launch of a new pencil and styler. Reportedly to be named "Ultra Fine" (much like the bad girl herself), the retractable brow pencil will be available in 14 shades come Aug. 23, along with a clear gel pomade to keep those meticulously matched brows in place.
As one who was literally just lamenting the dwindling remains of my own perfectly matched, yet discontinued brow pencil this morning, I can't help but feel like Rihanna's got some kind of super-Spidey sense about exactly what I need in my life next—either that, or she knows that a perfectly arched brow is a prerequisite for world domination.