I don't know if it's possible to have more drama than this administration, but Anthony Scaramucci, aka Mucci Mane, sure is trying. Not only did the short-lived White House communications director leave his wife while she was eight months pregnant—but now he's claiming that the baby isn't his.

According to Page Six, Mucci Mane, who is in the midst of a nasty divorce, is demanding a paternity test. This feels way too Maury-ish, and secretly, I'm here for it. During his prolonged weekend as part of the Trump administration, Mucci Mane proved himself to be quite the asshole. He was hopped up on faux-tough Italian-guy bullshit, and as such, he was given the boot after a hilariously bad on-the-record interview with a New Yorker reporter. When it comes to political flameout, it's kind of hard to beat Mucci Mane.
Deidre Ball, Mucci Mane's estranged wife, is reportedly horrified that the flameout is contesting that he is the child's father. A source told Page Six:
Things are heating up in the divorce. He doesn't believe that child is his.

He is actually contesting the paternity of the newborn, which is the same as dropping a hand grenade into any divorce action and possible amicable resolution, and Deidre strongly rejects his claim.

You don't make that sort of claim unless you are nuts. He will be easily proven wrong.
According to the gossip site, the couple already have one child together: Nicholas, who is 4. While Mucci Mane was busy chasing the Republican President Douchey von ShitBag around, his wife was back at their Manhasset, N.Y., home pregnant. Mucci Mane wasn't there for the birth of the child, a boy named James who was born in July two weeks ahead of the due date. James spent a short time in the neonatal unit at Lenox Hill Hospital in New York City, and Mucci Mane was not there. He reportedly sent a text shortly after the child's birth saying, "Congratulations, I'll pray for our child," Page Six reports.
From the sound of things, Mucci Mane would have been perfect for the Trump administration; too bad he only lasted 11 days.
G/O Media may get a commission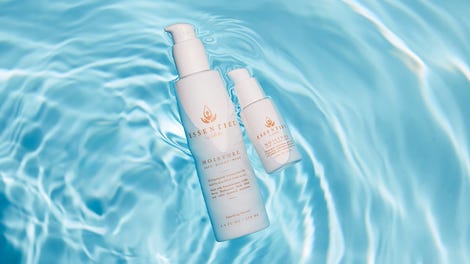 20% off
Essentiel by Adele
Read more at Page Six.