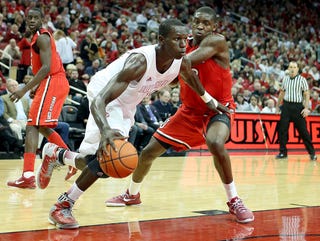 African players like Syracuse's Baye Moussa Keita, Duke's Rasheed Sulaimon and Wichita State's Ehimen Orukpe, are major factors in the road to the 2013 NCAA Men's Division I national basketball championship.
Find out how at The Burton Wire.
Read More: http://theburtonwire.com/2013/03/31/culture/2013-ncaa-tournament-african-players/
TheBurtonWire.com is the premiere online destination for news, informed opinion and culture of the African Diaspora (including black populations in Latin and South America).