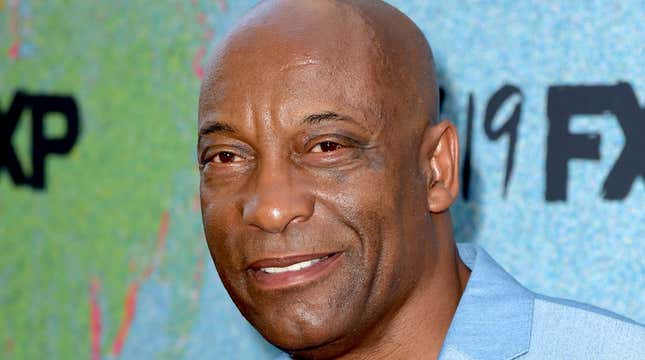 Director, screenwriter and producer John Singleton has died at the age of 51.
Deadline reports the filmmaker died peacefully on Monday, surrounded by family and friends at Cedars-Sinai Medical Center in Los Angeles.
Small Town Horror Story: The Mississippi Burning of Three Anti-Segregationists
"We want to thank the amazing doctors at Cedars-Sinai Hospital for their expert care and kindness and we again want thank all of John's fans, friends and colleagues for all of the love and support they showed him during this difficult time," said his family in a statement.
Singleton was born in Los Angeles on Jan. 6, 1968. He was a University of Southern California (USC) alum and a member of the Kappa Alpha Psi fraternity.
Singleton suffered a stroke on April 17. On Monday morning, it was reported the filmmaker had died. However, his publicist Shannon Barr confirmed that he was still on life support, describing the earlier reports as "inaccurate." As of Monday afternoon, Deadline reported that a spokesperson confirmed the family planned to take Singleton off of life support, claiming he had been suffering from hypertension.
"It is with heavy hearts we announce that our beloved son, father and friend, John Daniel Singleton will be taken off of life support today," the spokesperson said in a statement. "This was an agonizing decision, one that our family made, over a number of days, with the careful counsel of John's doctors."
Singleton made entertainment industry history when he became the first African American and youngest person to be nominated for the Best Director Academy Award for Boyz n the Hood. His other film credits include Poetic Justice, Higher Learning, Baby Boy, Rosewood, Shaft (2000), 2 Fast 2 Furious, and Four Brothers. He also co-created the FX drama Snowfall, which was renewed for a third season in September 2018.
"I and AAFCA are not alone in saying that, while our dear friend will be missed, his legacy as a visionary filmmaker and unapologetically Black storyteller will live on forever," said Gil Robertson IV, President/Co-Founder, African American Film Critics Association, in a press release. "We send prayers and continued strength to his mother, his children and the rest of his family, biological and cinematic, who loved and cherished him. Although we are heartbroken, we are beyond grateful for all that he has given us and the legacy with which he leaves us."
Singleton is survived by his mother, Sheila Ward, his father, Danny Singleton, and his children Justice, Maasai, Hadar, Cleopatra, Selenesol, Isis, and Seven.