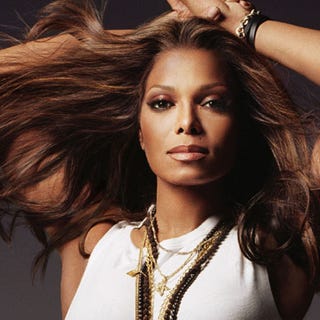 According to People.com, Janet Jackson will be in attendance at Sunday's Video Music Awards at Radio City Music Hall. Whether or not she'll perform is anyone's guess:
It's not known whether Janet will perform – it's being billed as a "special appearance" – but her mere presence on stage is expected to give the show an emotional punch.
Speaking of punch, Chris Brown will take part in an MJ tribute scheduled to take place in Vienna.