First things first, I'm a card-carrying, financial member of Rihanna's Navy. I admire Rihanna's hustle and her commitment to petty by releasing an album of photos instead of an album filled with music. We asked for an album, but weren't specific in our prayers and received a book filled with aesthetically pleasing images. The release of this book should be a lesson to us all to be more specific in what we ask God for.

I've been fortunate enough to interview Rihanna twice, once as planned at her 2019 Diamond Ball, while the other was an act of God at the 2019 BET Awards.
On the second occasion, after Rihanna finished her commitments for the night, she was leaving the award show and I politely tapped her on the shoulder and asked if she'd grant me the opportunity to ask her one question. She looked at me for about 33 seconds, during which time my life flashed before my eyes. It could have gone left quickly, but she said yes and I proceeded to ask her about immigration. I knew better than to ask about her album because in my head I just knew she'd throw my mic back at me and walk away, thus shaming every member of my family. We hugged and took a selfie and she smelled like the most expensive rose that I could never afford. There is no amount of showering or cologne I can wear that'll ever make me smell as good as that woman did. Alas, our photo did not make it into this book, but on my worst days, I remind myself that there is a photo of Rihanna and me on the internet and that's an instant picker-upper.
Rihanna's coffee table book—which weighs just as much as an actual coffee table or a small child—proves that our new visual icon Rihanna has mastered the art of taking photos.
G/O Media may get a commission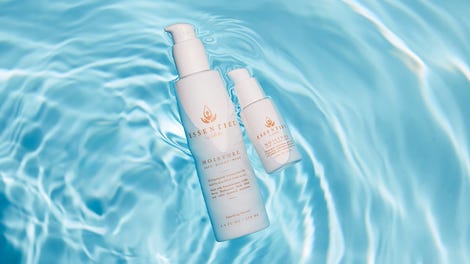 20% off
Essentiel by Adele
Published with Phaidon, the book holds over 1,000 images of Rihanna, including several gatefolds and posters. It's 16 inches tall, weighs in at a strong 15 pounds, and is a total of 504 pages.
Seeing as it's a hefty 15, this tome isn't something that one pops open on the subway or your local coffee shop for a bit of light reading, because it is anything but that. It is a work of art that should be reserved for home viewings. Consider it to be the centerpiece that you never knew your living room deserved.
Flipping through these pages, it is evident that the trees that had to go on to glory for this book to exist did not die in vain. According to Rihanna, the book took over five years to create, because you obviously cannot rush what many fans would deem perfection.
Upon opening this heavyweight piece of wealth, you're instantly taken on a whimsical journey of Rihanna's life from her beginnings in Barbados to her existence as the mogul we know today. Rihanna found love in a hopeless place, so she sprinkled some love in the form of vibrant photos for those who did themselves a solid and bought it.
If you're a fan of Rih, then you're definitely in for some work. In addition to some of our favorite photos, there are also never-before-seen images of various stages of her life. From her 23rd birthday party with Beyoncé, Bey's husband, Taraji P. Henson and Mary J. Blige, to behind-the-scenes video footage, to stills of Rihanna twerking on a yacht sailing across an exotic land—it's in there. There are images from her childhood and iconic moments like the multiple times she's owned the Met Gala's red carpets or being el capitan of the Navy while en route to a Christian Dior show in Paris in 2014.
Honestly, Rihanna is living the life we all deserve—does she need a plus one? I'm available for cameo appearances if her good Judy Melissa Forde isn't available. There are many flicks of them together, but this image of them enjoying mangoes speaks to the immigrant within my heart. The carefree expressions on their faces, coupled with the blue sea in the background are just a few of an islander's favorite things.

The images also tell a story that gives us a deeper view into Rihanna's life and accomplishments. For instance, her ANTI album has spent a solid 200 weeks on the Billboard 200, making her the first black woman to do so. And speaking of the music, we also get a look at how Rih creates the hits that stick like grits. Studio sessions, meetings and a host of other work-related images paint a picture of the hustle, drive, and determination known to give us those wild, wild thoughts.

And just when you thought this book couldn't provide more joy, Rihanna's benevolence jumped out and she blessed her Navy with personalized hand-written notes. "Let our inspirations drive us, never steering from who we truly are..." Not only do you get amazing photographs but also messages to uplift your soul?! We don't deserve Robyn, but we're grateful for her presence.

What Rihanna has done is created an Instagram timeline in literary form. It is like Rihanna is the only person you follow on Instagram and you're scrolling and mentally double-tapping in admiration. The book, like our IG feeds, shows her growth. Think of our timeline and how you started with grainy photos of your past and then upgraded to high-quality art—that's her book. After you've finished indulging, you may feel as if Rihanna is the only girl in the world.
The book ends with Rihanna submerged underwater and basking in peace on a beach, which I presume is her happy place.

She's unapologetic about her actions and strategic with her image. Be it planned or not, Rihanna has become a brand that is worth more than diamonds.