Have we had enough talk about hymens yet? Assemblywoman Michaëlle C. Solages (D-N.Y.) certainly has; as black America continues to debate Atlanta-based rapper/producer T.I.'s parenting skills, the third-term legislator from Long Island, N.Y., has introduced legislation prohibiting the practice of "virginity tests"—specifically, medical examinations of the hymen intended to verify virginal status.

Such exams typically involve inserting a speculum or fingers into the vagina to determine the presence and intactness of the hymen—the skin tissue surrounding the vaginal opening of biologically assigned females at birth. Often, the elasticity of the vaginal walls is also checked, with the mistaken belief that "looseness" or disruption of the hymen is an indication of sexual activity. Yet, despite countless reports disputing the efficacy of such exams, as well as their potential psychological damage (including by no less than the World Health Organization, which has called for a global ban on the practice), "virginity tests" are still regularly practiced in countries around the world, often by force.
This, despite the fact that experts increasingly consider the term "virginity" itself not a medical or scientific term. According to numerous organizations, it is, at best, a more fluid concept than traditionally believed; at worst, it's more aptly described as a social and/or cultural construct, most often intended to discriminate against women and restrict their sexual agency. As such, Assemblywoman Solages, who is also a health advocate, wants her home state to do its part to end the ignorance around female sexuality, as well as the physical and emotional violation inherent in such tests.
"Across our nation, new conversations are being had about the practice of hymen examinations as a means to ascertain whether a woman is a virgin," Solages explained in a press release obtained by The Root. "As a member of the Assembly Health Committee, it is my sincere belief that we must proactively challenge institutionalized misogyny in the health field. The notion that a woman's body can be subject to examination to prove their worth or dignity is an outdated patriarchal concept."
G/O Media may get a commission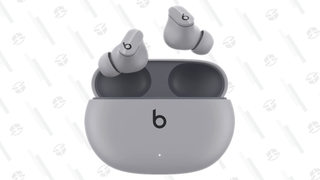 If passed, the new law would take effect immediately, both prohibiting the practice of hymen exams, and deeming it an act of professional misconduct for a doctor to agree to perform them.
"FIGO [the World Congress of Gynecology and Obstetrics] has defined the procedure as invasive and medically unnecessary," Solages continued. "With trust being so vital to the healthcare profession, New York State must take every measure possible to ensure that medical procedures meet the highest ethical standards. I look forward to collaborating with advocacy groups on how to best ensure this bill passes muster and pushing this measure forward through the legislature."