With college tuition skyrocketing, pursuing your educational dreams may seem out of reach. The average student carries nearly $29,000 in student-loan debt. However, you don't have to be part of this statistic. Each year companies and organizations give away millions of dollars in scholarships to deserving students.
Toheeb Jimoh Talks The Power, Acting With Toni Collette, & Ted Lasso on That's So Random
In 2004 I earned more than $100,000 in scholarships to pay for not only my undergraduate studies but also my law degree. I searched and applied for scholarships with the help of guidance counselors and online resources. Despite receiving rejection letters for an entire year, I persisted through these financial obstacles. Now I have no student-loan debt.
Whether you apply for a $1,000 or $20,000 scholarship, invest your time and talent in showing judges how your education will benefit society. If you're not willing to help others, why should someone assist you with your college expenses? So make sure you highlight your community service.
Ramp up your search and earn some cash. Here are seven creative ways to find money for college:
1. Social media. If you're already scrolling through your tweets, use Twitter to locate scholarships. Search using hashtags like #scholarships, #college and #financialaid. To stay up-to-date on the latest opportunities, follow @prepforcollege and @volunTEENnation. You could also start a Facebook group dedicated to finding free money for school.
G/O Media may get a commission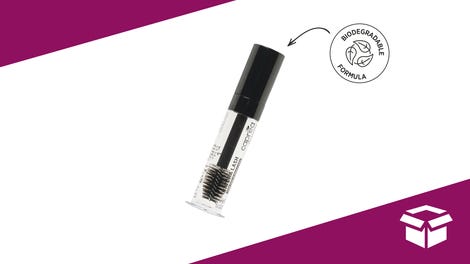 It's $8
20% Off Lash + Eyebrow Serum 2.0 - Caprea Beauty
2. Crowdfunding. Last year a Boston University student raised more than $8,000 to help pay for her tuition fees through crowdfunding. Take advantage of your online presence. Enlist your family and friends to spread the word. When you ask for money, don't be shy; treat people's donations as an investment in your future. Start your campaign today with one of these sites: ScholarMatch, GoFundMe or YouCaring.com.
3. Volunteering. Giving back feels good, and it can also open many unexpected doors. By serving your community, you make your scholarship application more enticing to the judges, who will want to learn more about you. Help out at your nearest Boys & Girls Club or pick up litter at the public park on Saturdays. Plus, if you enroll in AmeriCorps, a national service program, you may become eligible to receive an education award to pay your college costs. Community service is a win-win for everyone.
4. Local sources. Narrow down the competition by applying for scholarships in your area. One highly untapped resource is the local newspaper. If you're in a rush and can't get a physical copy, read the online version. Scholarship announcements may appear in church bulletins or even classified ads. You also can attend nearby Meetups to ask about potential opportunities.
5. Affinity groups. Free money exists for folks who belong to particular groups. What separates you from the crowd? Are you a single parent, a vegetarian or a twin? Think about all the characteristics that make you different. Your unique quality could earn you free money. Check out this list of unusual scholarships.
6. Arts and crafts. Some scholarship applications may require an essay. But if essay writing is not your forte, that's OK. Look for scholarships that allow you to express your creativity. From drawing to graphic designing, you can rack up funds with your original artwork. Enter the Create-a-Greeting-Card Scholarship Contest or Duck Tape's Stuck at Prom Scholarship Contest (this year's winning couple won $10,000 each). Your artistic talent can help you achieve your college goals.
7. Create your own scholarship. Yes, this may sound crazy, but show your initiative! Research and contact small businesses that don't currently offer scholarships. Tell them about your educational aspirations and how a scholarship could be a great public relations campaign for their business. By marketing your gifts and showing sincerity, you may find that a company awards you its first official scholarship.
Researching and applying for scholarships can be a tedious process. However, the rewards outweigh the work. With commitment and time, you don't have to carry the student-loan burden.
Shayla R. Price is an advocate for college affordability and a scholarship instructor at Udemy. Follow her on Twitter.
For more, read "10 College Majors Guaranteed to Earn the Big Bucks"