Six people are dead and at least five have been injured after a commuter bus and a school bus collided in southwest Baltimore Tuesday in what authorities have described as a "significant wreck," the Washington Post reports.
According to the report, no schoolchildren were aboard the school bus at the time of the crash, which occurred around 7 a.m. along Frederick and Monastery avenues.
Police said that the driver of the school bus and five aboard the MTA commuter bus were among the dead, although the names of the victims were not being released Tuesday morning, pending the notification of relatives.
The University of Maryland Medical Center confirmed that they received five patients at the shock and trauma division and at the hospital's emergency room. One individual was in critical condition, while the other four were in fair condition, Michael Schwartzberg, the spokesman for the center, said.
Police spokesman T.J. Smith said that it "literally looked like a bomb" had exploded at the scene, where pictures show the two badly damaged buses entangled.
G/O Media may get a commission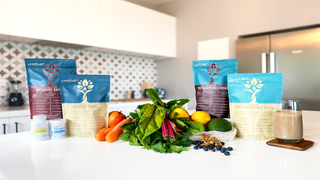 According to the report, the school bus was heading east on Frederick Avenue when it hit a gray Mustang. The bus then hit a pillar at a nearby cemetery before finally colliding with an MTA commuter bus, hitting the driver's side.
The school bus is believed to have been on its way to pick up a child about four or five blocks from the scene of the crash. It is not yet clear where the child was going or if the bus was working for the city's school system or another system, according to the Post.
The driver of the Mustang was also taken to the hospital, although his or her condition was not known. Authorities said that although six fatalities were currently being reported, that "number could change," Smith said.
"it's a pretty horrific scene," the police spokesman added.
Read more at the Washington Post.