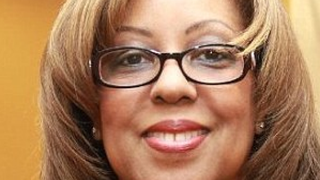 Seven days after giving birth to twin boys, 56-year-old Lisa Swinton McLaughlin died on Jan. 4 from a "bowel obstruction," the Daily Mail reports.
Lisa McLaughlin lived in Baltimore and thought the pain she was experiencing in the days after giving birth was a result of the cesarean section she'd had, her husband, Mike McLaughlin, told Omaha.com.
Mike McLaughlin said that he and his wife had been trying to have children for decades. They had tried a variety of fertility treatments and were ecstatic when she became pregnant and then delivered the twins, albeit prematurely.
"She was just on cloud nine," Mike McLaughlin said. "That's the happiest I've probably seen her in my life.
"She wanted what every other woman had, and that's children," he said.
Lisa McLaughlin was in "significant pain" when she left the hospital and went home on New Year's Eve, the Daily Mail reports.  
Mike McLaughlin has hired a nanny to help care for the infants and is planning to move to Nebraska to be closer to family.
According to Omaha.com, Lisa McLaughlin graduated from Creighton University's law school and was a special assistant attorney general in Nebraska for 13 years. 
Read more at the Daily Mail and Omaha.com.