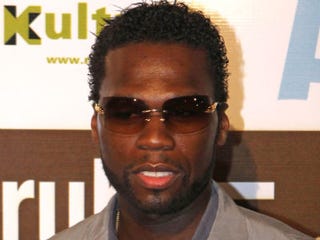 The Associated Press is reporting that 50 Cent is working on a new book with an anti-bullying message. Playground has been described by the publisher as a semiautobiographical young adult novel. It's due out in 2012 from Penguin Young Readers Group. The 34-year-old rapper has already released a memoir, From Pieces to Weight, and a self-help guide co-authored by Robert Greene called The 50th Law.
We've heard abundant anti-bullying messages this year — even the White House has weighed in. But 50's voice could be the one some kids and teens need to hear on the issue. If a guy who's had a well-known violent childhood, dealt drugs and even been shot (somewhere between three and nine times) takes the problem seriously, perhaps it's really time to pay attention.
Read more at Yahoo News.
In other news: WNBA Reaches 15-Year Milestone.
Like The Root on Facebook. Follow us on Twitter.