Time magazine released its annual list highlighting the world's 100 most influential people. A few of those named were no-brainers—music icon Beyoncé, film mastermind Steve McQueen, Pope Francis and President Barack Obama—but why is Nigeria's finance minister, Ngozi Okonjo-Iweala, listed among these luminaries?
Ai, yi, yi—where do we begin?
1. She's eradicating Nigeria's debt.
In the novel Half of a Yellow Sun, author Chimamanda Ngozi Adichie incorporates historical events into the fictional tale and explains how Nigeria's new economy, at the brink of its independence, was inherently weak because of all the predatory loans forced upon them by Great Britain and the other European colonizers.
Okonjo-Iweala's work addresses the residual effects of those sorts of practices today by meeting with world leaders to persuade them to eradicate Nigeria's debts incurred from the Cold War era. Her success in this effort might affect other West African countries with similar predicaments. She's got a great traveling buddy who has tagged along on a few of those trips: U2's Bono. He wrote Okonjo-Iweala's profile in the Time magazine issue and gushed about how she's a great boss: "I couldn't be prouder to work for her."
G/O Media may get a commission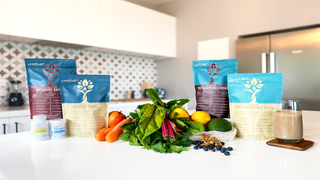 2. She's a student of the world.
Slots for international students at Ivy League schools are scarce and highly coveted, yet Okonjo-Iweala—born and raised in Nigeria—graduated magna cum laude from Harvard and went on to earn a Ph.D. in regional economic development from the Massachusetts Institute of Technology.
She's received honorary doctorates from prestigious schools around the world, including Brown University, Amherst College, and institutions in Ireland and Jamaica.
3. She's a World Bank economist.
Okonjo-Iweala is a brilliant economist and cut her teeth at the World Bank in posts such as vice president and corporate secretary. In fact, she was on a short list to replace World Bank President Robert Zoellick at the end of his term in 2012.
4. She's opening the books.
As Nigeria's finance minister, Okonjo-Iweala's administration began the practice of publishing the federal government's monthly expenditures for each of Nigeria's 36 states, in order to increase transparency and lessen internal bickering and accusations of tribalism.
5. She abhors corruption.
Who hasn't gotten an email from one of Nigeria's 419 scam artists, asking for a bank-account number to deposit money to be invested? Okonjo-Iweala is at the forefront of unraveling the perception that Nigeria is economically corrupt. As finance minister, she makes sure that any revenue received from Nigeria's oil sales go right back into sectors like infrastructure, agriculture, health and education.
Read more about Ngozi Okonjo-Iweala, Nigeria and Time magazine's "Most Influential" list here:
"Beyoncé Makes Time's Cover as One of Its 100 Most Influential"
"Get to Know 'Africa Straight Up'"
"Why the Sudden Rush Into Africa? it's the Oil"
"Africans Are Helping Themselves—Fuel Their Innovation, Not Your Own"
Diana Ozemebhoya Eromosele is a staff writer at The Root and the founder and executive producer of Lectures to Beats, a Web series that features expert advice for TV and film's most complex characters. Follow Lectures to Beats on Facebook, Twitter and YouTube.