Weekends are supposed to be about taking breaks and escaping from the daily stressors of reality, right? So, what woman in her right mind would spend her weekend with her ex and his new girlfriend? Well...
People routinely thank God it's Friday, but a weekend like that would have me praying to God for Monday's return. The Weekend hilariously explores such a nightmare with a cast that was made for it.
From the film's press release:
Getting over an ex can be tough. But getting over an ex who's intent on staying friends, and who appears to have had no trouble getting over you can be downright brutal. That's the situation 29-year-old comedian Zadie (Sasheer Zamata) finds herself in—still hung up on her old boyfriend Bradford (Tone Bell) and still using him as fodder in her stand-up act, even though he's now dating the very different Margo (DeWanda Wise).

When Zadie agrees to travel with the couple to her mother's (Kym Whitley) bed and breakfast for a weekend getaway, disaster seems like it could be imminent. But instead, especially after the arrival of handsome solo traveler Aubrey (Y'lan Noel), it begins to feel like maybe third-wheeling it was the best idea Zadie ever had.
Crossing off yet another blackest experience off of our list, I watched an advanced screening of The Weekend and then sat with Zamata and Meghie to talk coping with exes, Meghie's technique as a director, and the importance of expanding the black rom-com narrative.

"I was actually at my mom's writing this—she runs a bed and breakfast. So, it was influenced by real life for sure," writer-director Meghie confirmed to The Root.
G/O Media may get a commission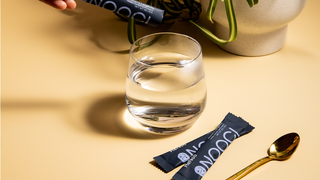 Set in just a few contained locations such as the mom's bed & breakfast and a hiking trail, The Weekend quite literally traps the audience with the characters in an undesirable situation. Luckily for us, however, it's funny. Of course, being far removed from the situation (at least, I hope so...please don't tell me you know what this is like!), we can find the funny. It's not your typical rom-com nor is it similar to other rom-coms we may have seen before with predominantly black casts. Which, is a good thing. Variety is a good thing, especially for those of us marginalized groups who don't have the privilege to pick and choose from a buffet of media archetypes.
"There just needs to be more stories about us [and] versions of us showed on camera," Meghie noted. "I just don't think black women should be boxed in any way shape or form. So, I'm here to do my part for my brand of characters."
The chemistry between Zamata, Noel, Wise and Bell has a lot to do with successfully conveying that brand of funny. The quartet, who are initially thrust into the most awkward situation ever, eventually evolve into the dynamic of blacks folks discussing relationships a la Love Jones with a When Harry Met Sally dialogue dynamic. There's some laugh-out-loud awkwardness like Zadie and Margo's first scene involving a car window rollup, a failed attempt at car sex with Aubrey, and Bradford reminiscing about a girl trying to "jockey" for his dick. And though she's not in the film as much as our young leads, the treasure known as Kym Whitley wastes not one frame nor moment.
"Sometimes I think of making movies like a dinner party you know you're just thinking about all the guests and how they're going to interact. So, I try to cast and crew in a way that will allow the set to feel fun relaxing," Meghie said.
"[Tone and I] knew each other before from the comedy scene. I think when you like the other person's comedy, it helps. So, I already thought he was funny and I think he thinks I'm funny. I didn't ask!" Zamata quipped.

Other than the amusing moments sprinkled throughout, I especially appreciated the film's ending. Zadie is left reconciling with the "anti-climactic" result that comes from waiting and waiting for something you've always wanted to happen. Does it really live up to your expectations? How do you deal with the fact that you may have just idealized your relationship instead of seeing it for what it really is? Hindsight and perspective is a motherfucker.
As for the whole concept of even going on a weekend trip with your ex? Meghie called that the "fantasy portion of the weekend." Both Meghie and Zamata agreed they could possibly be cordial with their ex, but never best friends. Certainly not the dynamic Zadie and Bradford have.
"Zadie's method of getting over her ex, which is not getting over her ex, is to stay in it, wallowing in self-pity," Zamata noted with a laugh. "I haven't done that. After breaking up with somebody, you're kind of dead to me."
Cheers to The Weekend.