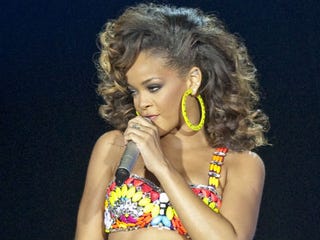 Rihanna hospitalized in Sweden: Sources say she wasn't feeling well, and her show in Malmo, Sweden, was canceled by order of a doctor who said she "was not capable of carrying out the concert." As of now, organizers are trying to find a new date for the show, Uptown magazine reports.
Obama gets a clean bill of health: The results of the president's physical are back. Dr. Jeffrey C. Kuhlman informed the White House in a two-page report that Obama is at a healthy weight, maintains a proper diet and is in good physical shape, and his cholesterol levels are down.
Soul of the South network to launch in early 2012: Soul of the South, a 24-hour broadcast network targeting African-American viewers in the South, aims to launch in the first quarter of 2012. 

It will offer entertainment and sports and hopes to set itself apart in the increasingly crowded African-American space with five hours of live news a day — and with its Southern U.S. focus.
No decision on whether Conrad Murray will testify: The AP reports that with his his trial nearing completion, the doctor charged in Michael Jackson's death told a judge on Monday that he had not yet decided whether he will testify in his own defense.
In other news: VIDEO: Arizona Governor: 'We're Not Racist.'
Like The Root on Facebook. Follow us on Twitter.