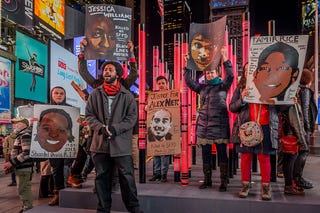 Police killings are actually increasing in the United States, according to new data, but because our current president is leading every news cycle, brutality is being pushed to the back burner, activists contend.

The rate of police-involved deaths of American citizens is higher than in any month in 2016, and January and February each saw more killings of Americans by police officers than in any month in 2016, according to killedbypolice.net.
With at least 112 deaths, the month of February was actually worse than January 2017, and at least nine more deaths than last year, when there were 103 deaths by police in February 2016.