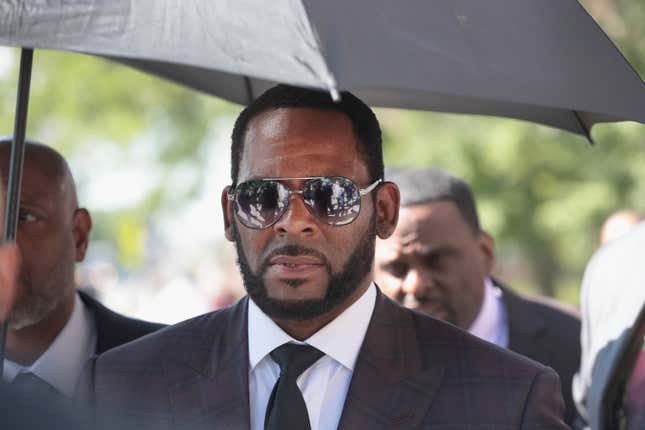 Robert "R." Kelly is reportedly seeking out one of the most in-demand criminal attorneys in the business: Tom Mesereau, a lawyer best known for successfully defending Michael Jackson during his 2005 child molestation trial.
This Juneteenth We Revisit The Anderson .Paak BLM Track "Lockdown"
Mesereau also got actor Robert Blake acquitted on charges he murdered his ex-wife.
First reported by TMZ, the celeb gossip site claims Arruh recently met with Mesereau for four hours, and that the singer deeply wants Mesereau to take his case.
The issue? Kelly's troubled finances. A whopping $161,000 in back child support placed the Pied Piper behind bars a second time, after he was first charged with sexual abuse in February (he had trouble paying his $100,000 bond on his own, and had to rely on donations).
Kelly also already has "a battery of lawyers," according to TMZ, and he's still paying his ex-wife, Drea Kelly, $21,000 a month in support. Kelly's current attorney, Steve Greenberg says the speculation that his client is looking to replace him is "a complete load of crap."
At any rate, whoever represents Kelly will have a veritable shit-ton of billable hours. Kelly is currently incarcerated in New York, under a federal charge for sex trafficking. In Illinois; he faces trafficking, sexual assault and sexual abuse charges' and in Minnesota, Kellz faces an additional two counts of underage prostitution.