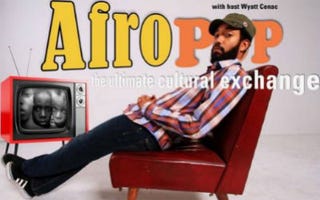 Funnyman Wyatt Cenac is taking on a new role this January, hosting the latest season of public TV channel World's AfroPoP: The Ultimate Cultural Exchange. Each AfroPoP episode showcases an independent film centered around the intriguing tales of the Diaspora and African culture.
AfroPoP's upcoming films range from a documentary on the pioneering 1980s alternative-rock group Fishbone to one filmmaker's introspective journey through Brazil. AfroPoP: The Ultimate Cultural Exchange airs every Sunday on the 24-hour public documentary channel World.
Previous recommendation: Fla. Festival Celebrates Legacy of Black Novelist.
Got ideas for The Root Recommends? Send them to recommendations@theroot.com.