Alif Naaba (Burkino Faso)
Anyone who has caught ''the Prince in the bare feet'' at one of the many music festivals he headlines knows he radiates light and possesses a mellifluous voice. He also plays the acoustic guitar, nimbly and with subtlety. Every now and then, he gives in to bouts of footloose fancy.
Captions by Nick Charles
Francois Ladrezo & Alka Omeka (Guadeloupe)
The voice of contemporary Guadeloupe and the foremost practitioner of the indigenous folk music, Gwoka, Ladrezo chronicles the turbulent history of the island and throws a spotlight on the social issues facing his nation through his music. An expert at the Guadeloupian drumming art, Ka, Ladrezo's performances incorporate cultural as well as musical signposts.
Susana Baca (Peru)
G/O Media may get a commission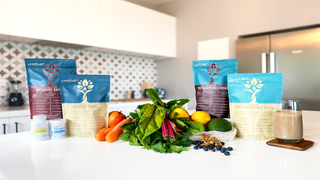 Most of the world was introduced to Baca in 1995, when David Byrne included her on the CD Afro-Peruvian Classics: The Soul of Black Peru, through his Luaka Bop label. From the moment the delicate siren begins her sensuous version of "Maria Lando," you know you are listening to greatness. Her latest, Travesias (Crossroads), features Baca singing in English, Portuguese, Spanish, Haitian Creole and French, and features a duet with Brazilian star Gilberto Gil.
Amadou & Mariam (Mali)
If you caught ''the blind couple from Mali,'' Amadou Bagayoko (guitar and vocals) and Mariam Doumbia (vocals), at the daylong music fest leading up to this year's World Cup in South Africa, it wasn't by chance that they were there. In 2006, they recorded the official anthem, ''Celebrate the Day,'' for that year's tournament in Germany, and it later topped the German charts. Their music style is referred to as ''Afro Blues'' and contains elements of Dogon percussion and Indian Tablas.
Sister Fa (Senegal)
''When you are a musician, you are also an ambassador,'' says Sister Fa (nee Fatou Mandiang Diatta), considered her country's queen of hip-hop. But while other rappers offer ego-driven boasts and flippant takes on getting paid, Sister Fa raps about female genital mutilation (FGM) and other injustices in her homeland and across the continent. Her latest recording is ''Sarabah—Tales from the Flipside of Paradise.''
Alison Hinds (Barbados)
So we play Hinds' hit ''Iron Bazodee'' at least twice a day. The London-born, Barbados-bred singer known as the Queen of Soca (Soul Calypso), proffers such an infectious brand of music, we dare you to keep still while it plays. She has also collaborated with artists as varied as Machel Montano from Trinidad & Tobago and Johnny Depp from the United States.
Rocky Dawuni (Ghana)
Everyone claims to have his or her own Bob Marley, and Dawuni, with his global conscious reggae, is Ghana's. Away from the stage and studio, Dawuni lends his time and talents to several causes including the issue of HIV/AIDS. ''I met some people living with HIV in Ghana,'' he recalls, ''and they told me that my involvement has gone a long way in helping to reduce stigmatization … They said they could feel a sea change. This just confirmed my commitment.''
Carmen Souza (Cape Verde)
Souza is the latest in a line of Cape Verdean singers who acknowledge Cesaria Evoria as their fountainhead. Sweet voiced, her offerings also owe a lot to the jazz of Ella Fitzgerald, Miles Davis and Horace Silver. On her latest recording, Protegid, she does a cover of the latter's classic ''Song For My Father,'' replete with Creole lyrics.
Cesaria Evora (Cape Verde)
While her musical offspring are taking the world by storm, the Queen herself is recovering from open-heart surgery performed last month. She has had to cancel the rest of her 2010 itinerary. But while we may not see her perform live for a while, we have her latest, Nha Sentimento. We wish her a speedy recovery.
Salif Keita (Mali)
''I'm a black man, my skin is white and I like it, it's my difference/ I'm a white man, my blood is black, I love that, it's the difference that's beautiful.'' So croons Afro-pop legend Keita on the title track from his latest recording, La Difference. Keita, the ''golden voice'' of Mali, explores the very personal experience of living with Albinism in Malian culture. Superstitions abound about albinos, and they are routinely shunned and in extreme circumstances—they are killed.
Angelique Kidjo (Benin)
Kidjo is ubiquitous and has woven together more musical styles than most artists; she's also collaborated with many performers. Who else would cover Edith Piaf's La Vie En Rose with Terence Blanchard, as part of the Preservation Hall Benefit Album for New Orleans?
Fay-Ann Lyons (Trinidad & Tobago)
Soca is in her blood. Her father Superblue (nee Austin Lyons) and her mother Lynette Steele (Lady Gypsy) were both Calypso singers. And she has been a dominant figure in recent competitions that occur in and around the annual Carnival in the twin islands. Her high-energy performances are the stuff of legend, and advanced pregnancy didn't prevent her from commanding the stage during 2009's Carnival season.
Tinariwen (Southern Sahara, Mali)
These desert rockers have been able to transform and translate the hypnotic rhythms of their desolate homeland into electric blues. Ambassadors for the increasingly marginalized Tuareg culture, the band returns to their native environs to record their latest offering, Imidiwan: Companions.
Refugee All Stars (Sierra Leone)
Music saved the members of this band's lives. Literally. After fleeing the civil war in their country, the group got together in a Guinean refugee camp, hence the name, and formed a band to keep their spirits up and hope alive. A documentary crew followed the band around from camp to camp for three years and then returned with them to Freetown once the war had ended. Given all that, their music is engaging and optimistic. Not to mention very danceable.
Geoffrey Gurrumul Yunupingu (Echo Island, Australian Aborigine)
Geoffrey Gurrumul Yunupingu is a blind, indigenous Australian musician who plays drums, keyboards, guitar and that seminal aboriginal instrument, the didgeridoo. He has had a brief career, debuting in 2008, but he has  already garnered top music prizes in Australia. A portrait of him by the artist Guy Maestri won the Archibald Prize, the top Australian art award.
Lokua Kanza (Congo)
Eschewing the vibrant, pulsating soukous that is the signature music from the Democratic Republic of Congo, Kanza opts for a more soothing, folksy sound. His latest recording is Nkolo, and he sings in French, Portuguese, English, Lingala and Swahili.
Juan Luis Guerra (Dominican Republic)
One of the most decorated  (nine Latin Grammys and two Grammys) and bestselling (over 20 million recordings sold) Dominican artists, Guerra doesn't just limit himself to meringue, bachata or bolero, but is constantly exploring new hybrids and collaborations. With Taboo from The Black Eyed Peas he did a remix of "La llave de mi Corazon" ("The key to my heart.")
Lady Saw (Jamaica)
Saw (nee Marion Hall) is the first Jamaican female deejay (dancehall musician), not to be confused with disc jockey, to win a Grammy. Like her male counterparts, Saw sings and ''toasts'' to an instrumental ''riddim.'' Because of her vulgar lyrics and raucous stage show, where she is known to bring male audience members up on stage and simulate sex acts, Saw has been criticized. But to be honest, she has a long way to go to get close to some of her male counterparts.
Femi Kuti (Nigeria)
The oldest son of Afrobeat icon Fela Kuti has carved out a successful musical career for himself, following somewhat in his father's footsteps. While Kuti does channel his father on stage devoting his music to issues of politics and social justice, he doesn't hold on to the strict religious views that Fela held. In recent years, he has been doing more and more collaborations with American artists, including Nas and Common.
Antibalas (USA)
So, in the spirit of full disclosure, we hung out with the members of this Bushwick, Brooklyn-based ensemble, years ago in the back of their van, eh, discussing astrophysics. Aside from being compelling scientists, they are brilliant musicians, who have faithfully hewed to the musical legacy of Fela Kuti. They even served as the orchestra for the Tony Award- inning Broadway musical, Fela.
Alexis y Fido (Puerto Rico)
Los Pitbulls, also known as Los Reyes Del Perreo, are a wildly successful duo who are now among the top reggaeton practitioners. Their two latest recordings, Down to Earth and El Army, feature the usual pulsating cuts and clever double entendres the duo is known for.