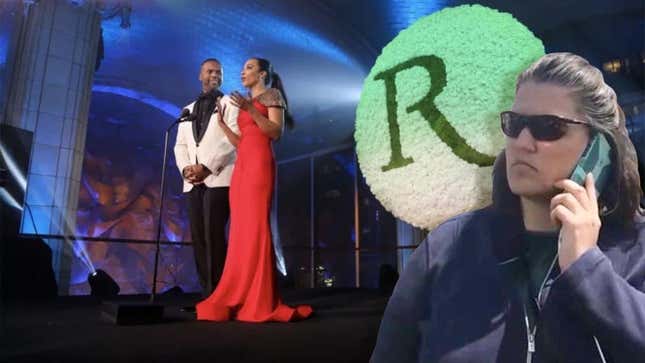 "Hello, Officer, it's me, Susan. I've entered what I think to be a racist black site called The Root? They keep calling me Becky and pushing the gay agenda. Officer, I even think they're trying to ruin the black family by taking out straight black men!! I don't feel safe."
Small Town Horror Story: The Vietnam Veteran Who Refused To Leave A Man Behind
It seems that black people can't exist in peace, and Susan (Becky, Alice, Jane, Mary, Rachel, Molly, Karen) has had it with our melanin-filled antics. Recently, a black couple in Oakland, Calif., merely wanted to enjoy their time in the park, and I'm presuming the overpowering smell of Lawry's disturbed Susan to the point where she had to call the local authorities. I'm presuming the call went something like this:
"Hello, Officer, it's me, Susan. I'm at my local park and there's a group of blacks having too good a time, and I'm convinced they're breaking the rules. Their ethnic jams and over-seasoned food are upsetting to my nostrils. I don't feel safe."
All the family was guilty of was enjoying themselves, and Susan just wasn't having it. This call was the event that launched a thousand memes and gave us scenarios that would warrant Susan using her unseasoned fingers to call her local authorities.
Imagine if Susan were at Martin Luther King Jr.'s March on Washington?!
"Hello, Officer, it's me, Susan. I'd like to report a disturbance in Washington, D.C. There's some black man talking about his dreams, and I don't feel safe."

I'd have paid good money to see Susan's face when she noticed Barack Obama in the White House:
"Hello, Officer, it's me, Susan. There's a black man in the White House. He must have broken in. This cannot be right. I don't feel safe."
What if Susan found her ass in Wakanda?
"Hello, Officer, it's me, Susan. There's an obscene number of coloreds screaming something about Wakanda being forever. They're being led by a panther. A black? Do they allow animals out of the zoo?! I don't feel safe."

Just think of how Susan would feel if she wound up in the infamous
Sugar Shack painting:
"Hello, Officer, it's me, Susan. I've found myself at an ethnic gathering and they keep claiming it's lit. I think they're about to start a fire. I don't feel safe."
Take a look at a few of the other memes making their way around the internet:
Being black in America is already an exhausting task, and now we have to deal with Susan and her trigger-happy fingers. To the Susans and their white brethren of the world, if you feel the need to call the cops, please look at this handy info graphic. Also feel free to have this graphic accompany your raisin-filled potato salads at your next office function. It'll also make a great holiday card: