A Wisconsin woman who is facing charges after authorities say she hit a pedestrian with her vehicle before fleeing in a hit-and run crash drove back and forth several times over the victim in an attempt to dislodge her before being stopped by witnesses, according to a criminal complaint filed Monday.
Shaniece T. Davis, 28, then left her SUV, lit a cigarette and walked away while making a call on her cellphone, the complaint adds, according to the Milwaukee Journal Sentinel.
The victim, 58-year-old Carol Ann Daniel, died at a hospital shortly after the incident that occurred at 8:30 a.m. CT Thursday. Davis was charged Monday with second-degree reckless homicide and hit-and-run/attended vehicle.
Davis had actually gotten into an accident before striking Daniel, according to the report. Davis was driving a Ford Explorer when she hit a Chevy Traverse, injuring a woman and her son, according to officials. She then drove off at high speed, ran through a red light and hit another vehicle.
But Davis did not stop there, authorities charge; she continued to drive her vehicle until she ultimately struck down Daniel, who was in a crosswalk at the time.
G/O Media may get a commission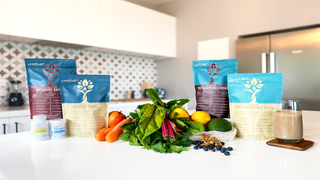 A man who had followed Davis from the first crash said that Daniel was trapped under the vehicle when it came to a stop on a sidewalk. Davis then allegedly drove back and forth some four or five times in an attempt to dislodge Daniel from the vehicle and flee the scene.
The man grabbed Davis' front bumper to try to stop her attempts to flee, while another man tried to break her driver's side window. A third man ran up to the SUV and told Davis that someone was trapped under the vehicle, but Davis allegedly just yelled back at him and continued driving the car back and forth.
The second man then took a concrete block and put it under a tire to stop the vehicle from moving, and Davis finally exited her vehicle, lit a cigarette and made a call on her phone while walking away, authorities say. She was still walking when police arrived and arrested her after witnesses identified her, the Sentinel notes.
Davis has denied knowing that there was someone trapped under her SUV and said that her brakes did not work and that she fled the scene of the first crash because she did not have insurance, according to the report.
Davis has pleaded not guilty, but she remained in custody as of Monday in the Milwaukee County Jail with her bail set at $50,000.
Read more at USA Today.