Now, this is a story all about how Will Smith's do-gooder roles got flipped-turned upside down. And I'd like to take a minute, just sit right there; I'll tell you how he became a Netflix drug dealer, in this new movie that will air!
That's right, Will Smith is taking on a role he never has before—a drug kingpin! According to Indiewire, Smith will be starring in and producing Netflix's The Council, an upcoming film based on New York City crime boss Nicky Barnes and his syndicate that ran Harlem in the 1970s and '80s. Will Smith already has a current relationship with Netflix, fresh off the critically panned Bright's streaming success. The popular streaming platform has ordered a sequel for that film, in fact.

Journalist Peter Landesman (Concussion) has penned the script. There isn't a director attached to The Council at this time.

Indiewire snagged the synopsis:

The Council is the never-before told story of a crime syndicate consisting of seven African-American men who ruled Harlem in the 1970s and early 80s. No ordinary crime syndicate — the men dreamed of a self-sufficient and self-policing African American city-state, funded by revolutionizing the drug game. The movie centers on the Shakespearean court intrigue between The Council's king, Nicky Barnes, dubbed 'Mr. Untouchable' by the New York Times, and all the different members as one unlikely rising protégé emerges.
G/O Media may get a commission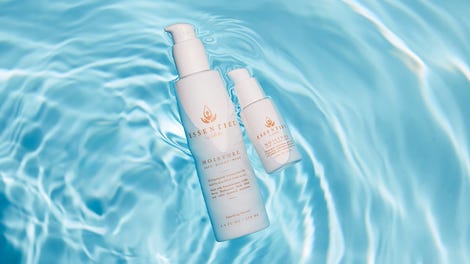 20% off
Essentiel by Adele
Smith will be following in the footsteps of Cuba Gooding, Jr., who marked an extra flashy portrayal of Barnes in American Gangster, the Denzel Washington-led film about infamous drug trafficker, Frank Lucas. Sean "Puffy" Combs also portrayed Barnes in the 2015 film, Carlito's Way: Rise to Power. With The Council, this will be the first time Nicky Barnes' story is at the forefront.

"Barnes, whose death was recently made known, was an American crime boss, active in New York City during the 1970s who led an international drug trafficking ring, in partnership with the Italian-American Mafia, until his arrest in 1978. Barnes was sentenced to life imprisonment, eventually becoming a federal informant," Netflix confirmed via Indiewire.

While Smith has portrayed an anti-hero before (Hancock and Suicide Squad come to mind), he's definitely never played a whole ass drug dealer before, so it will be interesting to see how he tackles this. While we await this portrayal, however, he is set to play two Wills in Ang Lee's Gemini Man, set to debut in theaters Oct. 11.

Smith recently helped bring back a new season of Facebook's Red Table Talk with a bang, calling an "Emergency Family Meeting," where Smith divulged his struggles with addiction.