The leader of a white nationalist group has pleaded guilty to physically harassing a black woman during a March 2016 Donald Trump rally in Louisville, Ky.

According to the Courier-Journal, 26-year-old Matthew Heimbach pleaded guilty to a charge of second-degree disorderly conduct and has been banned from contacting the victim and ordered to take anger-management classes.

Heimbach also was charged a $145 fine and sentenced to 90 days of jail time. However, District Court Judge Stephanie Pearce Burke waived the jail sentence as long as Heimbach does not commit any additional offenses over the next two years.

A video of Heimbach yelling and pushing the victim, Kashiya Nwanguma, a Trump protester, went viral last year. During a hearing in June, Heimbach said, "It seems pretty clear to me based on the other rallies and the rallies afterward that Mr. Trump had an expectation of deputizing the crowd to be able to help provide security as these disruptions were happening where there was violence against Trump supporters."

Heimbach originally pleaded not guilty to the assault charge but then entered an Alford plea. This type of plea allows defendants to maintain their innocence while acknowledging that there was significant evidence against them.
G/O Media may get a commission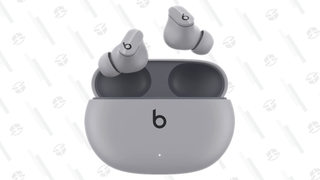 After his June hearing, Heimbach said, "Given that Mr. Trump has now bombed Syria and has betrayed a lot of his campaign promises, I wish I had never been there to support him in the first place."

However, Heimbach said that he continues to have "no regrets" about his conduct on the day of the Trump rally.

Following the rally, Nwanguma shared her experience, saying she was called a "nigger and a cunt and got kicked out."

Read more at the Courier-Journal.